Is It Safe To Kiss A Cat? How CET Virbac Enzymatic Cat Toothpaste Can Help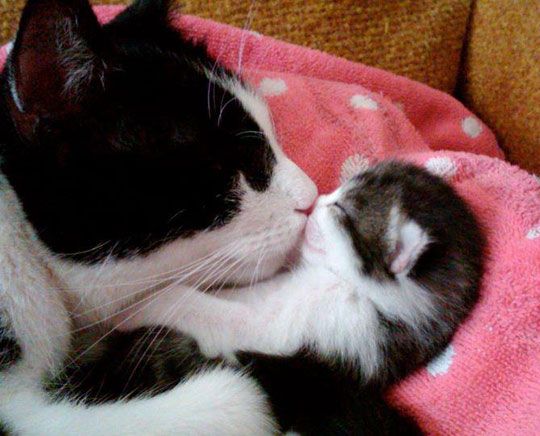 Have you ever wondered whether it is safe to kiss a cat? What is safer: kissing your cat on the lips or a peck on the head? Here is what vet doctors say:
To Kiss Or Not To Kiss A Cat?
Some cat owners might think that a cat's mouth is more hygienic than a human's. According to Vetwest Animal Hospitals, humans and cats have similar bacteria in their mouths. At the same time cats' mouth contains bacteria that causes gum disease.
Vet doctors suggest:
Not to kiss your cat on the lips.
A peck on the head is a safe way to show your affection to the cat as you have a less chance of disease.
How To Keep Cat's Teeth Healthy
To keep your cat's mouth healthy, you can brush cat's teeth with a cat toothpaste.
Slowly introduce the toothpaste to the cat by first allowing to lick it from your finger. Then a few days later apply the cat toothpaste to cat's teeth. It is ok for a cat to swallow this cat toothpaste.
NEVER give a human toothpaste to a cat as it is toxic for cats! Use only a special cat toothpaste. Read handy tips on keeping your cat's teeth healthy in Ozzi Cat Magazine – Issue 8.
CET Virbac Enzymatic Dog & Cat Toothpaste
Share With Cat Parents and Cat Lovers!
Tagged affection, bacteria, care, CET, dental, disease, enzymatic, gums, health, kiss, mouth, oral, tartar, teeth, toothpaste, Vetwest Animal Hospitals, Virbac