New Human Grade Ventilator Saves Birman Cat Samson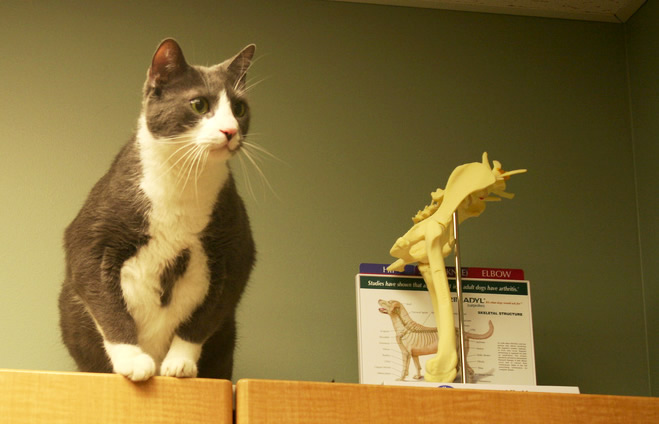 Samson, a much loved 4 year old Birman cat was rushed to the Ku-Ring-Gai Veterinary Hospital in North Turramurra (NSW) on Saturday the 17th November with severe tick paralysis. Unable to breathe, Samson was immediately sedated and put on the vet hospital's new ventilator for 48 hrs.
Ordinarily a cat with such a severe level of tick paralysis would not survive, but thanks to the state-of-the-art ventilator now available at the Ku-Ring-Gai Veterinary Hospital, Samson is making a full recovery.
"Tick paralysis is a huge problem for pets in this area with many succumbing to it, so we were determined to find a better way to increase survival rates," says Veterinary Partner, Dr Jamie Geddes.
Following an intensive world-wide search, the hospital finally sourced a Draeger Evita 2 ventilator. The new ventilator is normally available only in human critical care settings and is superior to the types commonly used in the veterinary field.
Dr Geddes adds "It is widely known amongst vets that the common types of ventilator now used in veterinary practice left the human field in the early 80s, whereas you could expect to find a human baby using our type in an ICU today."
Don Ferguson, owner of Samson, said that is remarkable and very reassuring that this level of care is available in the area for pets struck by tick paralysis. He added
"I couldn't be more grateful to the Ku-ring-gai Veterinary Hospital for the level of dedication and 24 hour care that was shown to bring Samson back to health. It is very heartening."
The tick season is upon us and Dr Geddes is urging pet owners on the North Shore to be vigilant in checking their pets for ticks. More information is available on the veterinary hospital's website.
Read more articles related to Ku-Ring-Gai Veterinary Hospital on Ozzi Cat
Share With Cat Parents and Cat Lovers!
Tagged Australia, hospital, human grade ventilator, Ku-Ring-Gai Veterinary Hospital, news, North Shore, NSW, paralysis, Sydney, tick