Cat House On a Wall and Jetty Cat Condos for Feral Cats
Lovely Cat House Made On a Wall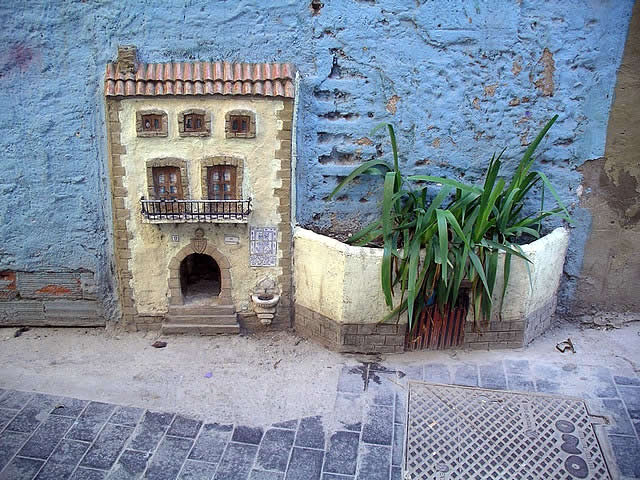 North Jetty Cat Houses on Gold Beach in Oregon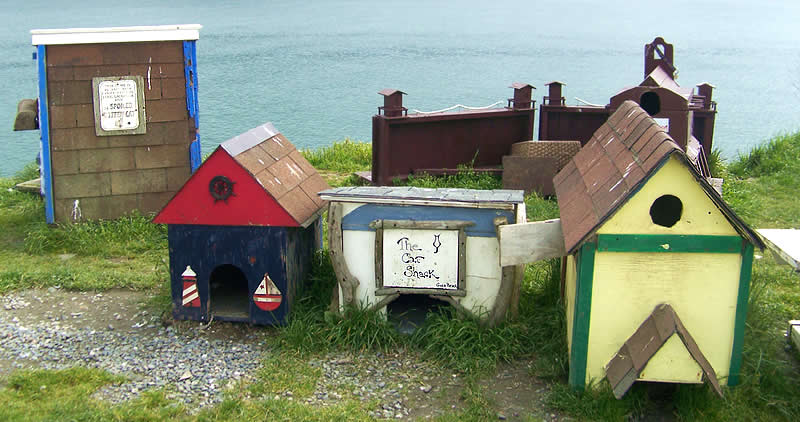 One sign reads "This home is blessed with family, friends, love, laughter and A SPOILED ROTTEN CAT". Another sign is "The Cat Shack. Gold Beach".
These jetty cat condos are for feral cats. They are maintained by a group of locals who care for the kitties.
The North Jetty Cats Plus program was started by Ursula Elliott and other cat lovers to help cats so they can be adopted. The Cats Plus Program helped more than 3000 cats.
"The cats are screened for leukemia," Ursula says. "Adults may be spayed or neutered. Kittens receive baby shots, and are nurtured until they complete their adult shots. They are then adopted out. The medical charges are formidable. Town and Country Animal Clinic maintains a special account for the North Jetty cats."
The program receives great community support. Local market gives discounts on food, as well as Town and Country Animal Clinic for their services. People help with a daily feeding of the 15 resident cats. The North Jetty Cat Plus Program was used as a model by other communities.
You can read more about the Jetty Cat condos in the "dutchjourney blog".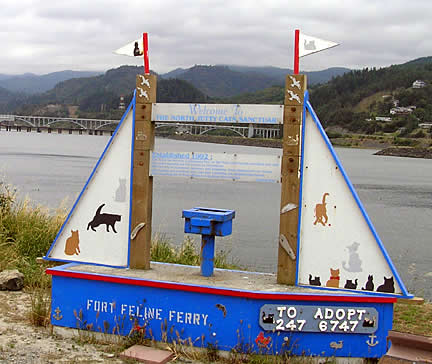 Share With Cat Parents and Cat Lovers!