Singapore Opens Its First Cat Museum, Lion City Kitty. Cat Museum With Difference.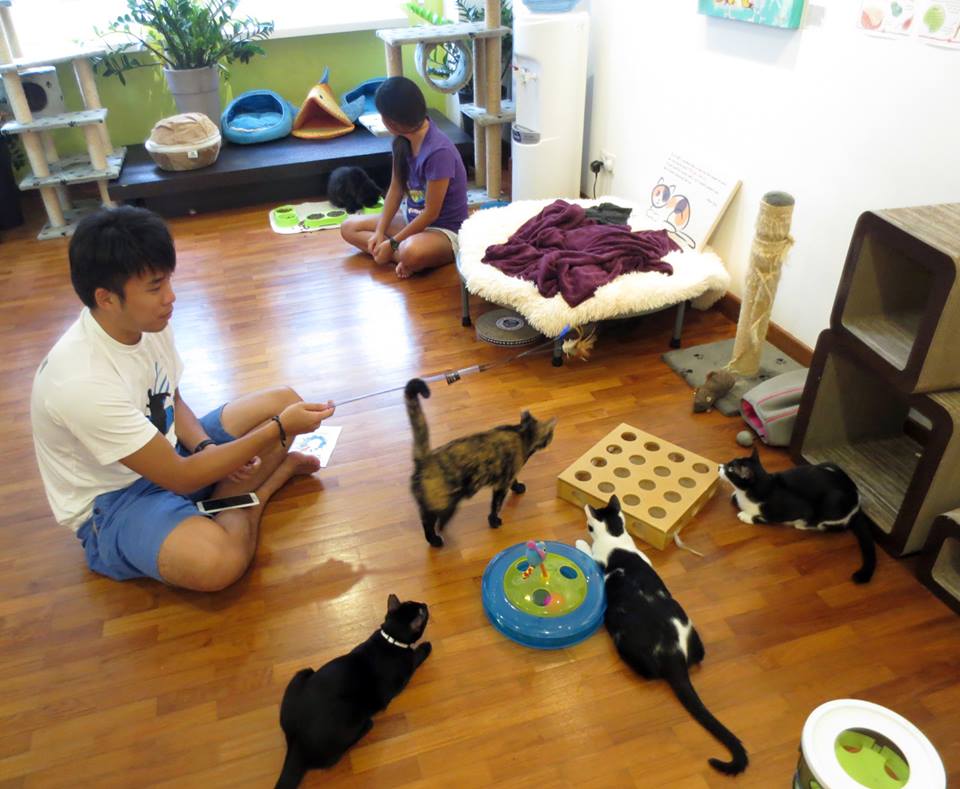 The Singapore's cat museum, the Lion City Kitty, opened to the public in early January 2015. This cat museum is quite unique among other cat museums. Here is how.
Located in a three storey heritage building on 8 Purvis Street, in the heart of Singapore's Civic District, the cat museum welcomes visitors not only to see the selected cat-themed art and craft, but also to learn about cats and Singapore's cats, to play with real cats, and even to adopt a kitty they like. It is believed, it is the first cat museum that has cats for adoption.
The feline museum was opened by Jessica Seet, 48, in collaboration with Cat Welfare Society. Jessica's goal is to help people who have never seen a cat to learn and interact with cats. Those who come to adopt a cat, can observe and play with cats who are kept not in cages but in a home environment. People can decide on the kind of kitty they like – more of an active cat or a lap cat. The cat museum has the whole storey allocated for a human-cat interaction in a hope that this will encourage more people to adopt cats.
"I grew up with dogs and I was very afraid of cats until a friend bought me my first cat. Since then, I have fallen in love with cats and I've been rescuing and adopting cats. I want to help people challenge their fears, and also help more cats to be rehomed," says Jessica. "We also want to inspire our local artistic community to create art around the real cats on our premises, and find homes for the orphaned kitties, while working closely with the Cat Welfare Society in Singapore."
Even though many people in Singapore love cats, there are those who do not share that passion. "We need a lot of education to help people to accept animals and not to see them as nuisances," said Mr K Shanmugam, Law and Foreign Affairs Minister, who was at the opening ceremony. "In Singapore, we live closely with one another, so we need to give and take and educate on both sides."
(Scroll down for photos)
The Lion City Kitty cat museum is open to the public on Friday (4.30pm – 7.30pm), Saturday and Sunday (Noon – 7.30pm, closed 3.30pm – 4.30pm for a kitty nap). Only 20 visitors are allowed at any given time. Reservations are recommended, but they welcome walk-ins too. For a reservation, email at marketing@thecatmuseum.com.sg or call in Singapore 6336 2133. This is to ensure that cats are not stressed by the crowds. Cat Welfare Society will educate visitors on cats and will answer adoption-related questions. An admission fee is S$9 for adults. Children younger than six years old can visit free of charge.
Inside the Singapore's Cat Museum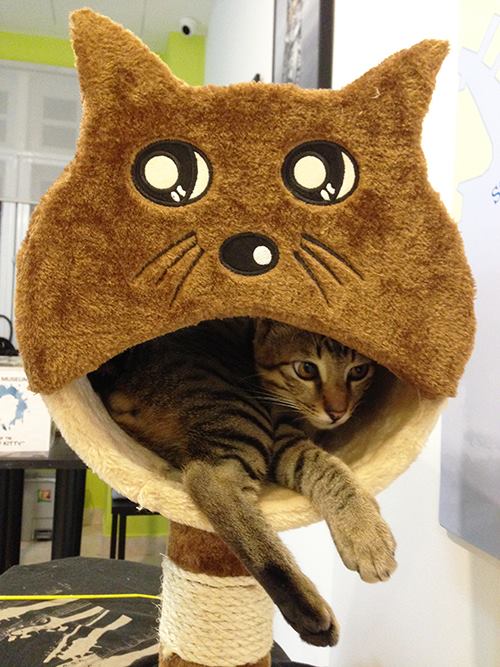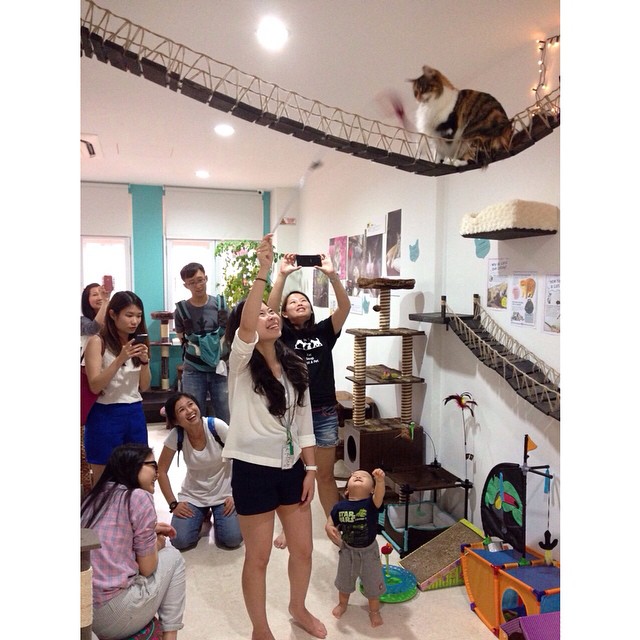 Cats Of Lion City Kitty
Museum's mascot cross-eyed ginger cat Prince Harry – one of 9 resident cats: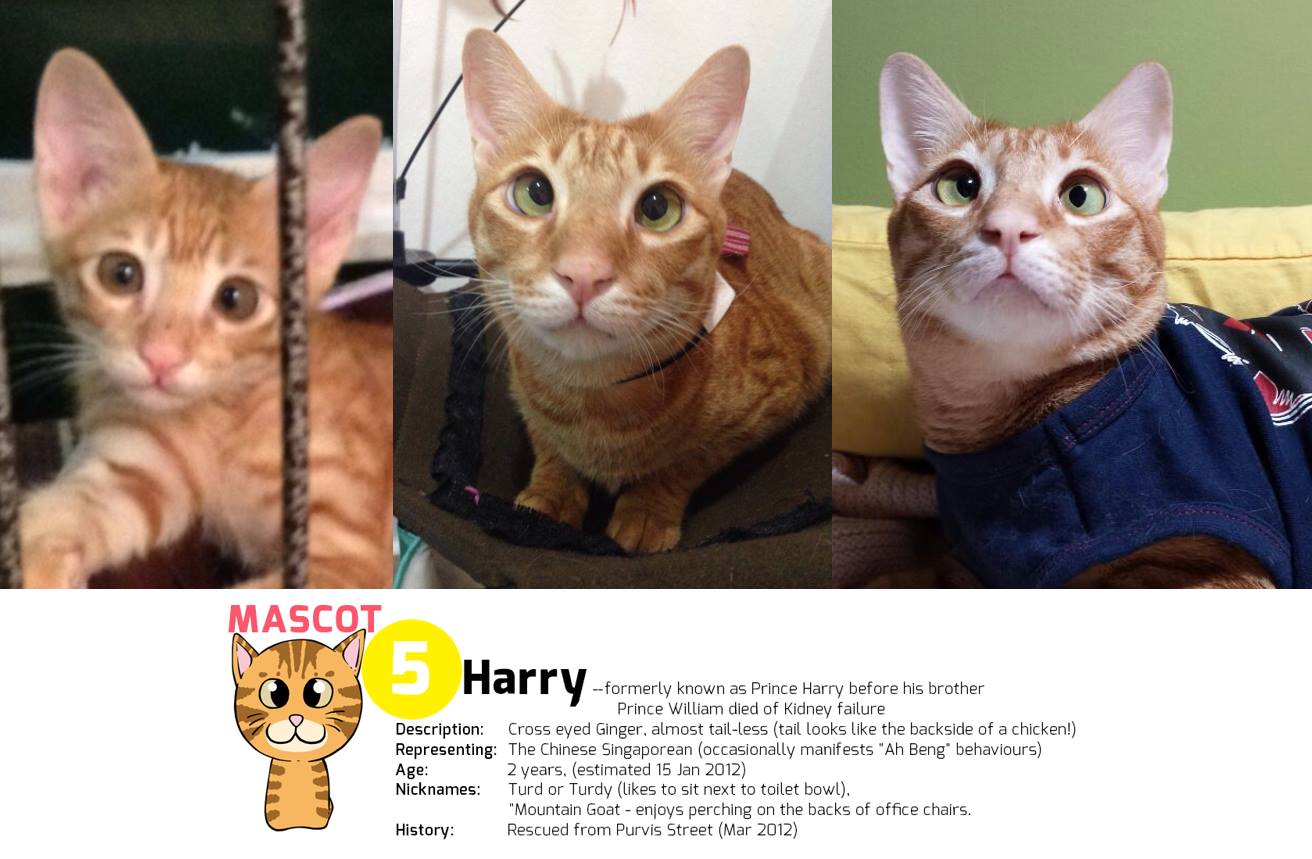 Resident museum cats – some were abandoned by breeders, others were saved from the streets by rescuers: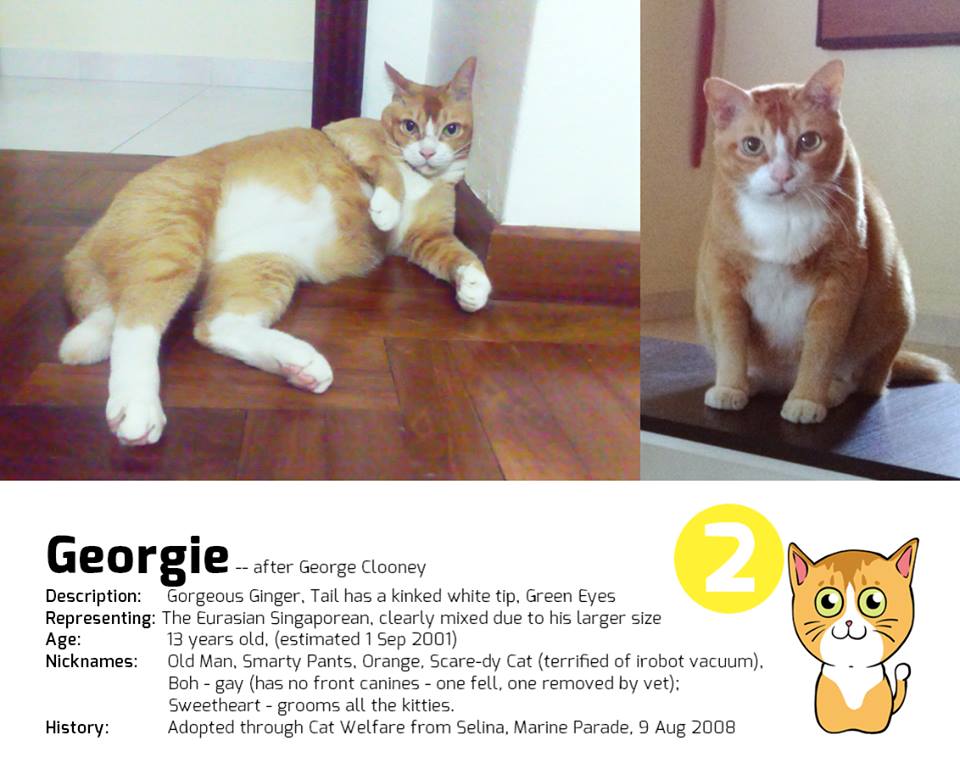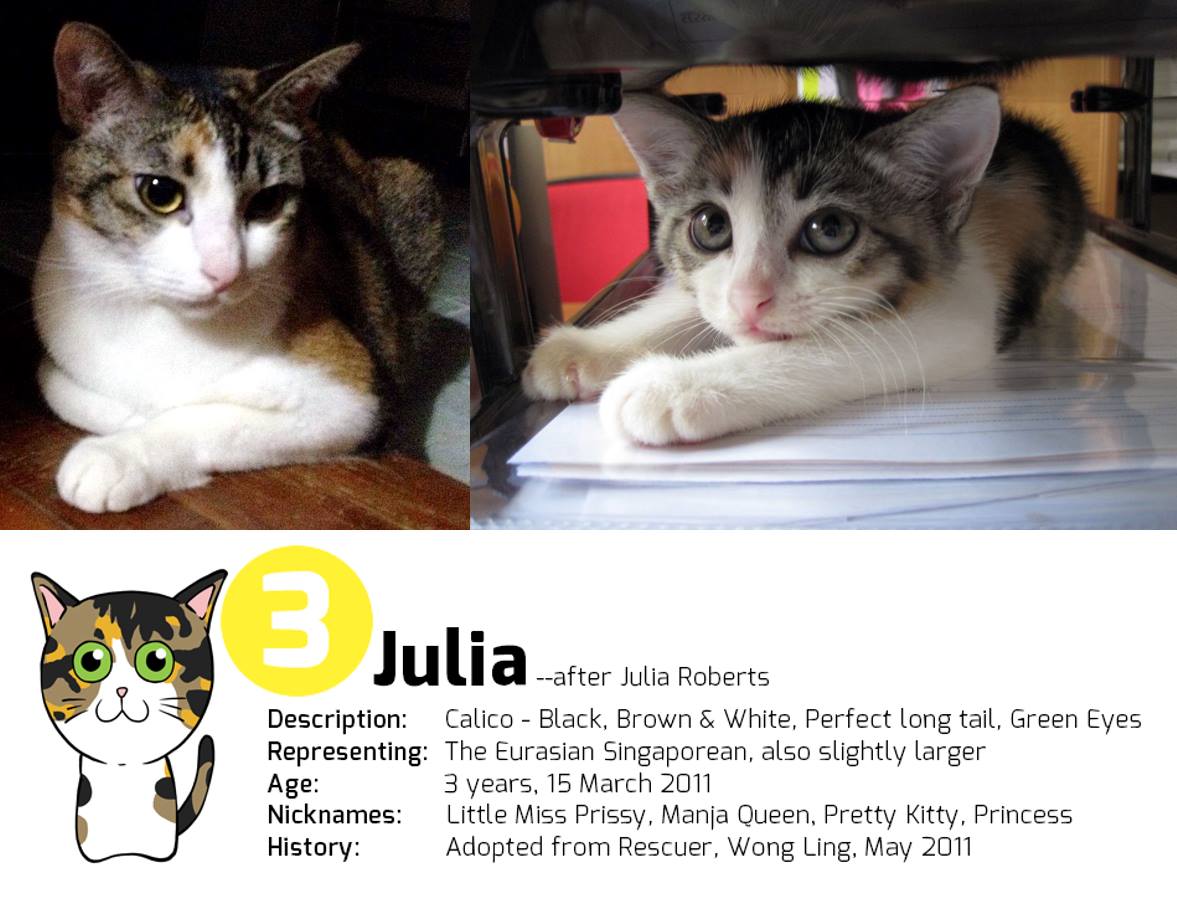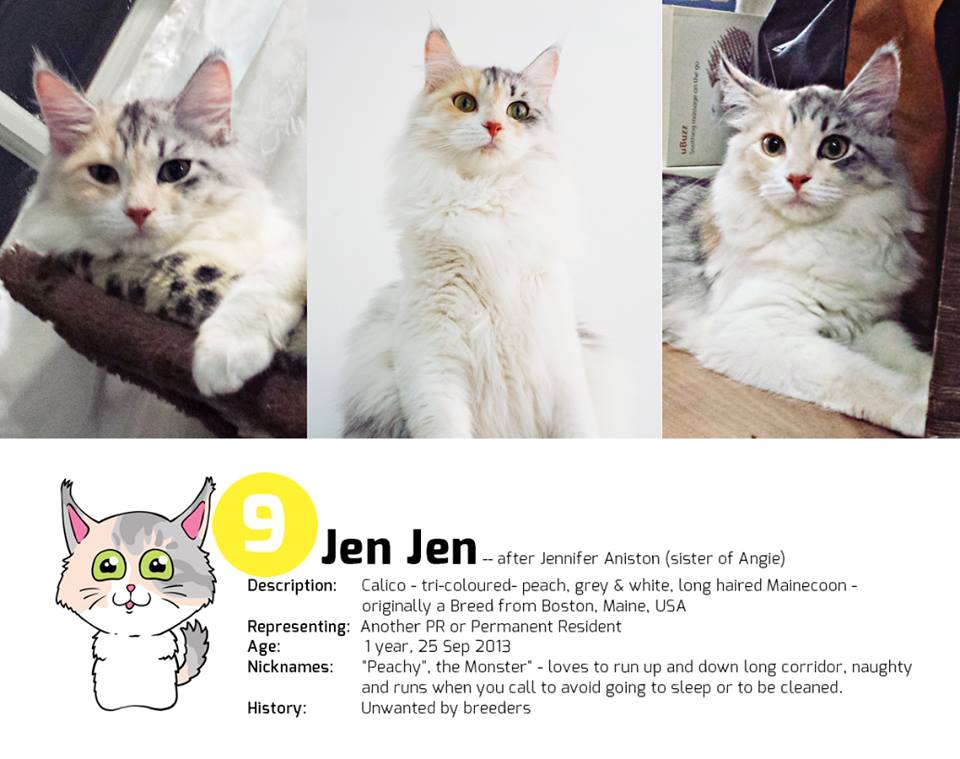 Two ginger brothers, Cash and Coin, have been adopted in the first days of the Museum's sneak peek opening: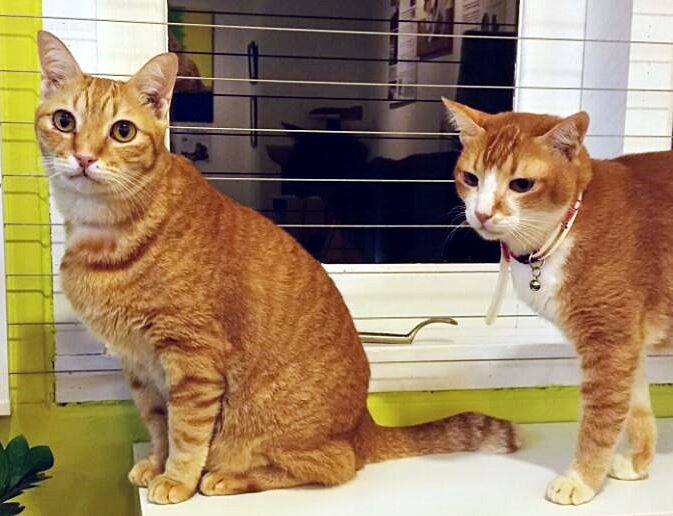 Why Singapore's Cat Museum Is Awesome
I think it is a fantastic cat place. Singapore's cat museum, the Lion City Kitty, is definitely different to other cat museums Ozzi Cat has visited. What warms my heart most is that it is strongly orientated on a human-cat interaction, educating on cats, and encouraging cat adoptions. What a great boost for Singapore's cats!
Web-site: http://thecatmuseum.com.sg/
Facebook: http://www.facebook.com/thecatmuseumsg
Would you like to visit the Singapore's Cat Museum?
What do you think about its mission? Share in the comments below.
Share With Cat Parents and Cat Lovers!
Tagged adoption, cat museum, cat place, Lion City Kitty, Singapore