Have You Met Western Australia's Famous Cat? Check Out in Ozzi Cat Magazine Winter Issue #8!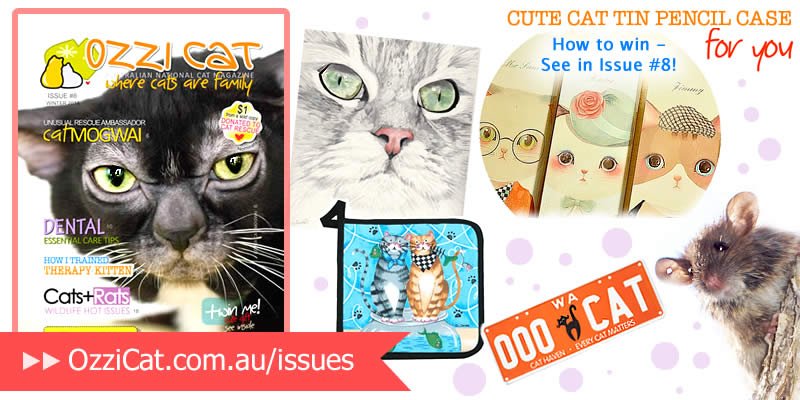 Ozzi Cat Magazine, Winter issue #8 is hot of the press!
Fantastic stories about fabulous fur babies, dental cat health, special cats, PLUS the Western Australia's cat celebrity – Mogwai! Read about this gorgeous kitty and humans who did so much for him.
Love cute cat things? We have something special for you – a very cute cat pencil box is this issue's prize! Get your copy of the magazine to find out how to win (it's very simple and you have good chances to get one cute cat pencil case!)
Click here for more details and to purchase.
Want this Ozzi Cat Magazine issue for FREE?
Subscribe before June 30 (inclusive) and we will send you your copy of the Ozzi Cat Magazine Winter issue #8 for FREE! (Yes, you can participate in winning the cute cat prize! Hurry to get your annual subscription as this exclusive offer ends soon!)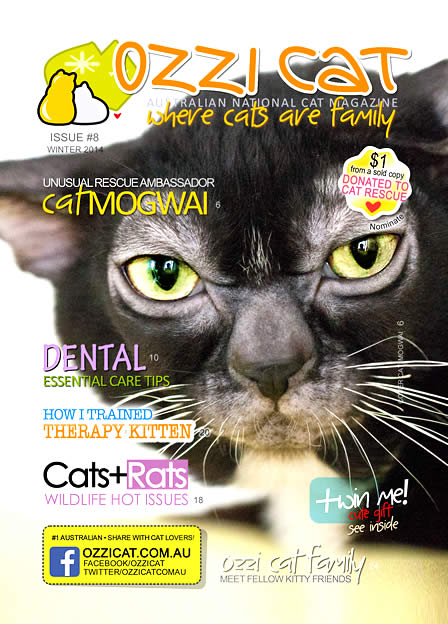 Share With Cat Parents and Cat Lovers!
Tagged issue, magazine, Ozzi Cat Magazine