Ozzi Cat Helps Cats And Kittens Ballina Rescue with Adoption Event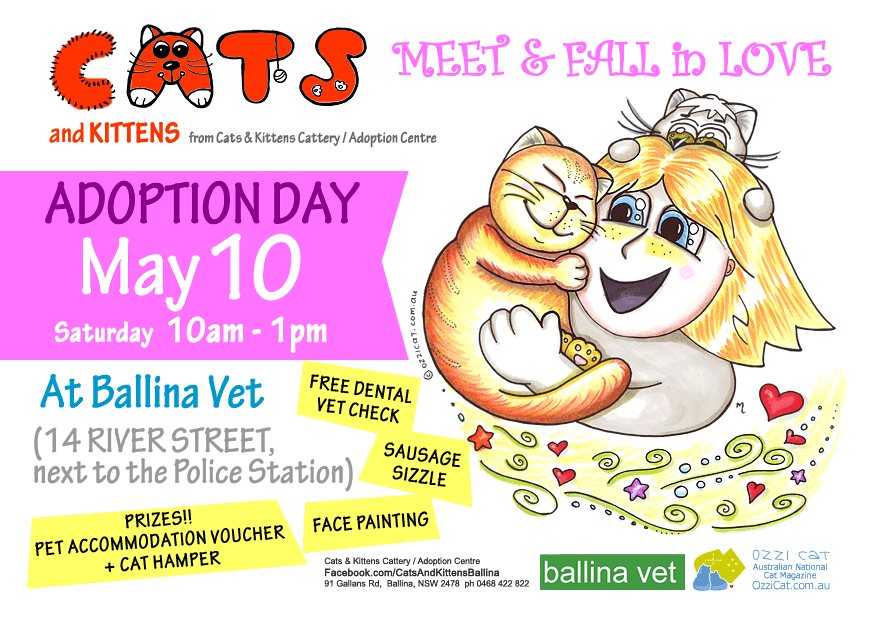 Any little bit helps, so I was delighted to help when Leanne from the Cats And Kittens Ballina Rescue (NSW) asked me to assist with adoption posters for the Adoption Day.
Cats And Kittens Ballina rescue has their 1st official Adoption Day on Saturday May 10, from 10am to 1pm.
Adoption event will be at the Ballina Vet (River St), next to the Police Station.
Some of cats and kittens starring on the day: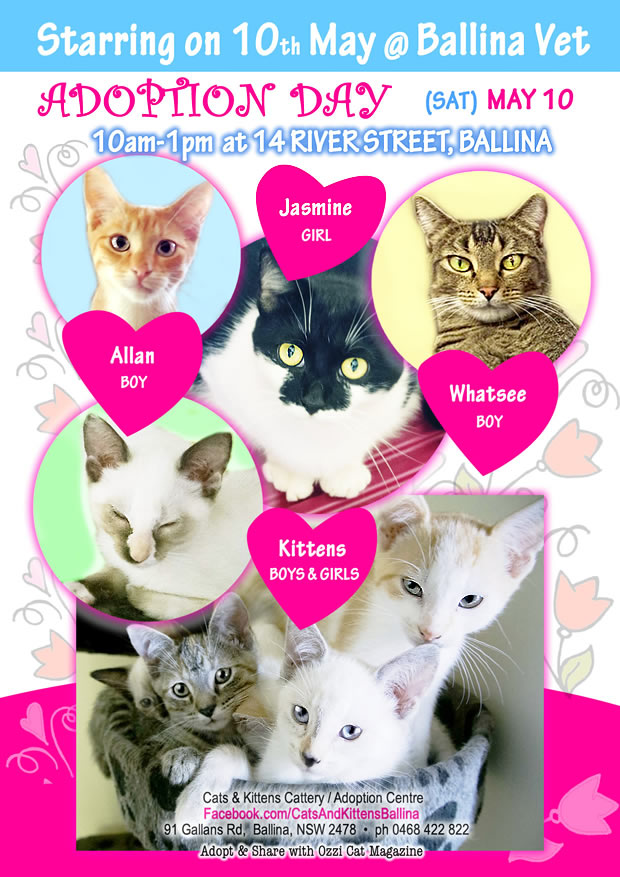 Come to adopt and buy a cat, say hello and words of encouragement to amazing volunteers, and to have fun of the day, including: FREE dental vet checks, sausage sizzle, face painting, Mother's Day cards for sale.
Participate to win prizes that include pet friendly accommodation voucher at Abbiente and a cat hamper. You can buy tickets on the day. Also any cats adopted on the day go into the draw!
For more details, visit Cats & Kittens Cattery / Adoption Centre's page: http://facebook.com/CatsAndKittensBallina or call 0468 422 822.
Are you in Ballina NSW or nearby, or have friends there? Come to the Adoption Day and support the cat rescue! It means a lot and WILL make a difference! Thank you.
Share With Cat Parents and Cat Lovers!
Tagged Adoption Day, Ballina, Cats & Kittens Cattery, Cats And Kittens Ballina, making a difference, NSW, Ozzi Cat Magazine, poster, rescue