3 Cat Ladies Won Cute Cat Notebook at Ozzi Cat Magazine Competition! The Winners Are…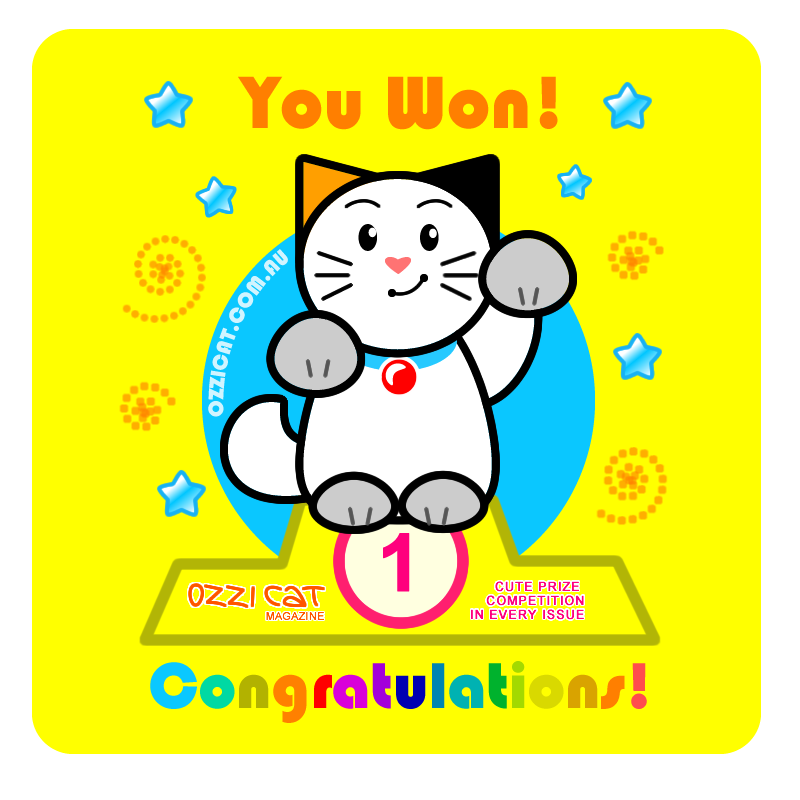 In every issue of the Ozzi Cat Magazine we have a cute little cat-themed prize for our lovely readers. Natalie, the Editor, uses her cat lady's heart to select the prize for each magazine issue. The competition in Issue #7 was for a cute cat notebook. And the winners are…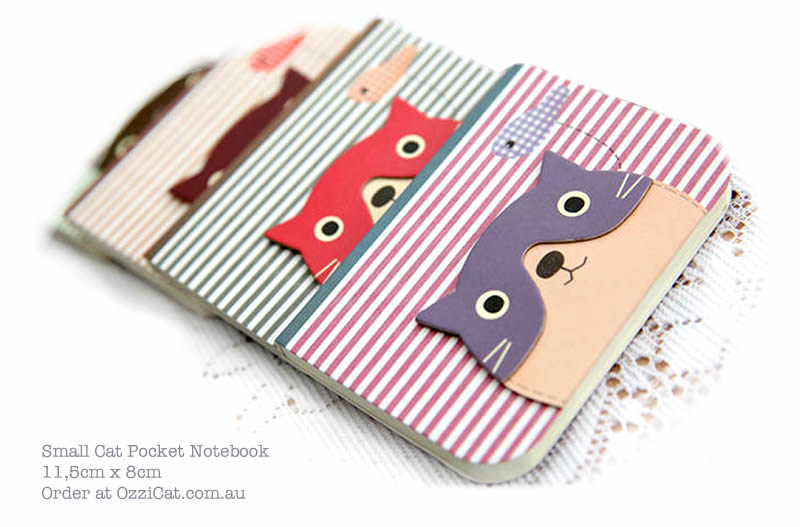 Cat ladies who won the cute cat notebook are:
Antonette D
Robyn J
Doris G
Congratulation to the winners!!
The winners may print the above Ozzi Kitty "Competition Winner" badge and share on Facebook and other networks. (If you would like to use this badge for your competitions, please let us know how you plan to use it.)
If you did not win, but would love to get this cute notebook for yourself or your cat loving friends or kids – Order notebook from Ozzi Cat Shop.
Be A Winner – Claim Your Cat-Themed Prize!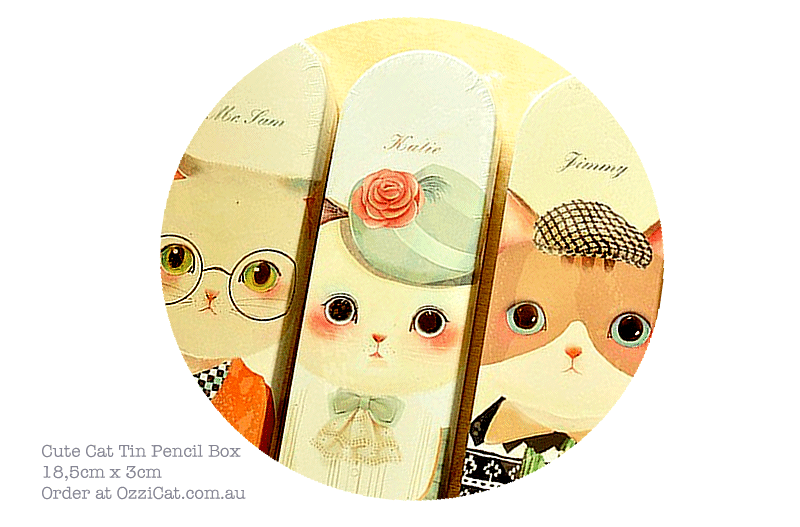 The prize in the current issue of Ozzi Cat Magazine (Issue #8) is a cute metal pencil box with lovely cat drawings.
To find out how to win (it's pretty simple, you don't even need to run a mile!) – order your copy of Issue #8 here and check the page2.
Did you know that in addition, every annual subscriber receives a lovely small gift with their copy? Get an annual subscription to be among the cat lovers who receive a gift with every cat magazine!
A dollar from every purchased copy is donated to cat rescues and helps cats in need.
Hurry! We already have a few entries for the pencil box (and only a few copies of this issue are left!)
The competition ends August 31.
Share With Cat Parents and Cat Lovers!
Tagged box, cat-themed, competition, cute, giveaway, issue, magazine, notebook, prize