Wyndham Pet Expo – 16 September 2012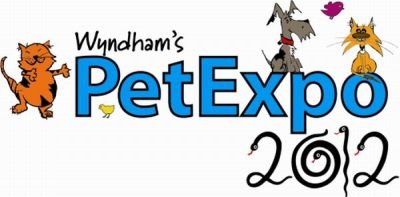 Wyndham Pet Expo – Event Details
FREE event
Sunday 16th September 2012
10am – 3pm
Wyndham Civic Centre, 45 Princes Highway, Werribee (Google maps)
Wyndham's annual Pet Expo will be held in Werribee, Victoria.
The Pet Expo will be full of pet tips, pet products and advice from animal experts. Plenty of activities for the children, including a petting zoo and jumping castle.
Free educational seminars, a dog obedience display, various competitions and also an exotic cat display. Animals you'll see include Dogs, Cats, Birds, Reptiles, Ferrets and Ponies.
Who else will be on the day? RSPCA, Melbourne University of Veterinary Science, Lost Dogs Home, various groomers, boarding houses, vets, and pet services.
Pet microchipping will NOT be available on this day. Although, Wyndham City Pound will soon be holding a microchipping day where pets can be microchipped at the reduced rate of $25. More details will be available later.
The expo is a great family fun day out.
See you on the day and have fun!
Cat Shows in Australia in 2012 by State
Other Pet Events?
If you would like to inform others about a particular pet or cat event, or if you are interested to know about about certain pet events, please let us know. We will keep an eye on that and will promptly publish the information.
Share With Cat Parents and Cat Lovers!
Tagged Australia, event, expo, pet expo, Victoria, Werribee, Wyndham