5 Cute Kawaii Cat Themed Gifts At Daiso Melbourne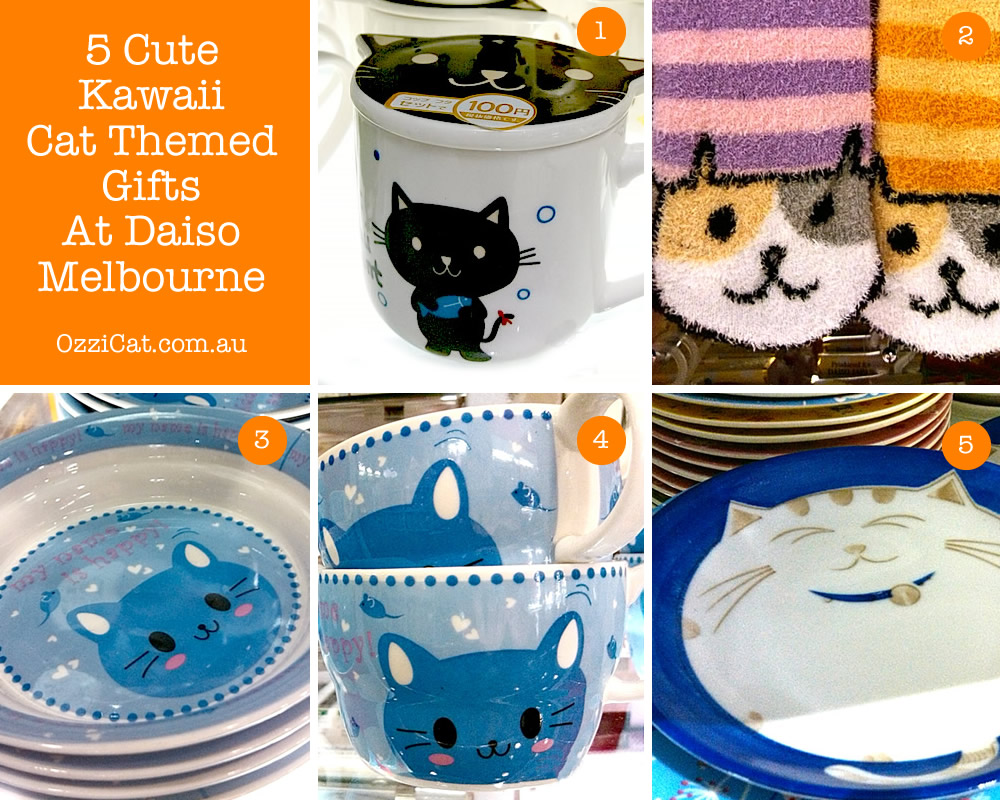 If you are a cat lover like me, it is a pleasure to find cute cat themed products. Daiso is a Japan's 100-yen ($2.80) shop with all things cute.
Here are 5 cat themed cute cat themed gifts I found recently in Daiso Melbourne. You might find them in Daiso Sydney as well.
These cat themed products can make lovely Christmas cat gifts. Which one would you like to get for yourself and for your cat loving friend?
An idea on how to help a cat rescue using these cat gifts
Cat rescues often host fundraising auctions, where they sell various goods and use the raised money for cats under their care. Daiso cat themed products are not expensive, yet of good quality. You can buy one or two of them and donate to a cat rescue of your choice. For that, contact the rescue, e.g. on Facebook, check if they need goods (see if they already host auctions), await for the response, and send them the goods (or tell them that you will post the cat gift yourself to the auction winner – this might be helpful). If you are not sure which cat rescue to choose, take a look at the cat rescues we supported with a donation from the Ozzi Cat Magazine.
Cute Cat Gifts For Cat Lovers. From Daiso.
These cat gifts were so cute, I was "sitting on my hands" just not to grab them all! I've got something for myself and for my cat loving friends. Some products can be good not only as gifts for cat lovers, but as things for cats. For example, cat plates – they are ceramic, which is good as a plate to serve cat food.
1. Small Cat Cup – Black Cat With Fish
A small cup with a lid. Very cute. Can be used as a storage, or a very very small tea or coffee cup.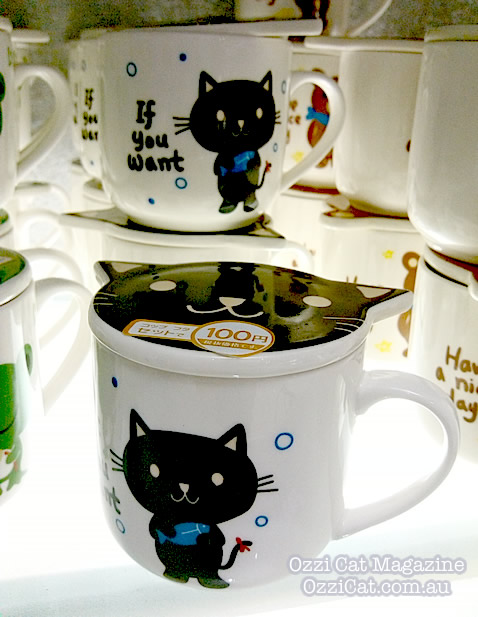 2. Cat Socks – With Cat Faces
Cute and soft on touch. Named very funny – "Fuwa Fuwa"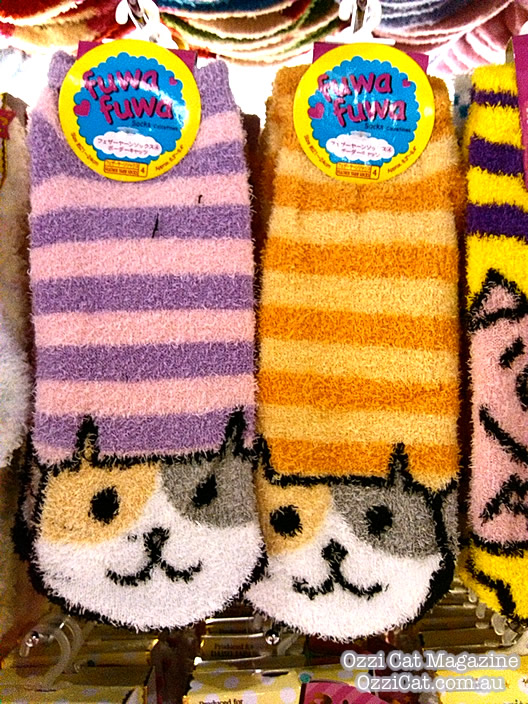 3. Cat Plate – Cheeky Kitty And A Mouse
A ceramic plate with a cat face and a mouse. The text says "My home is happy".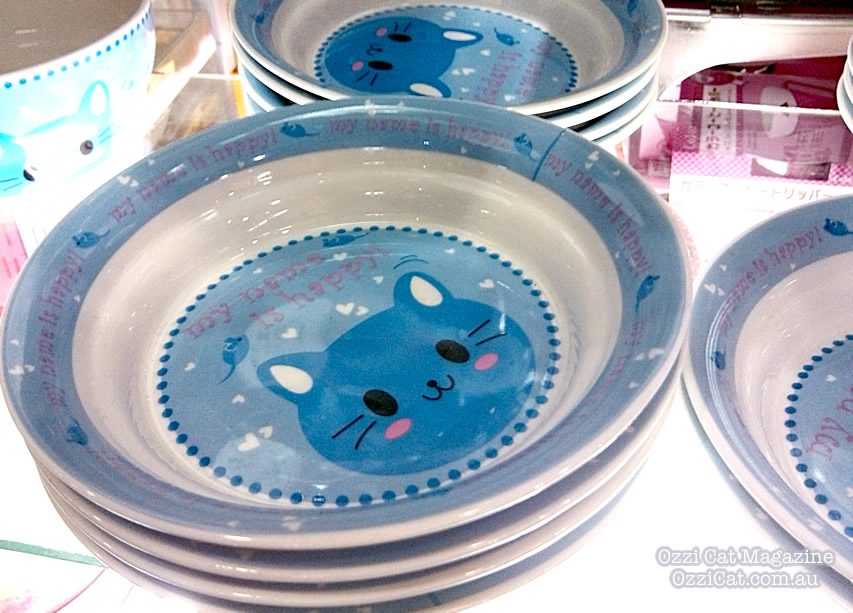 4. Cat Cup – Blue Cheeky Kitty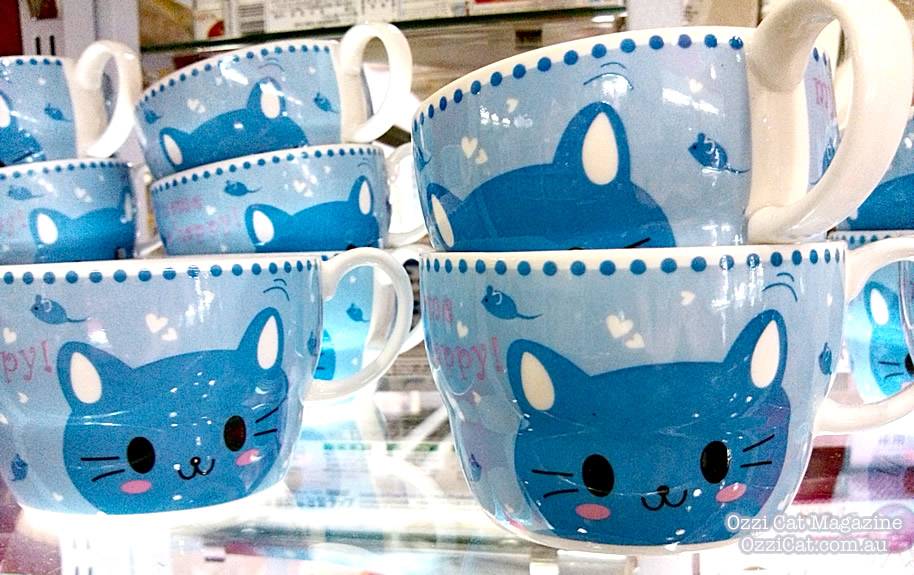 5. Cat Plate – Blue Round Cat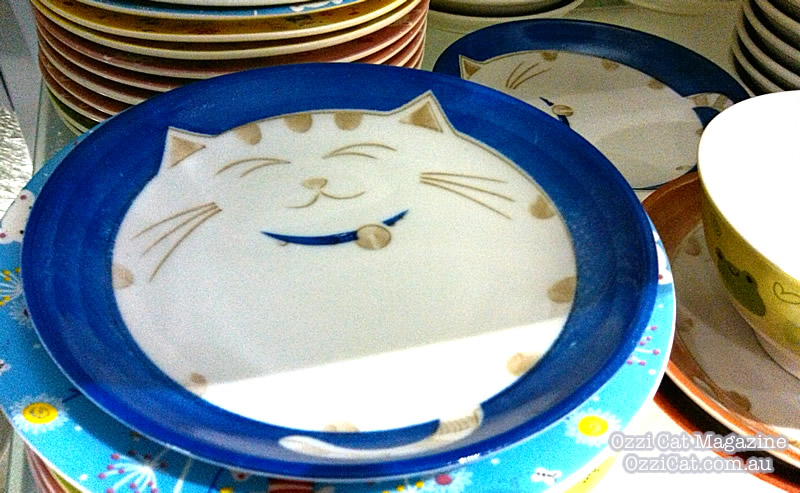 What Would You Love To Get As A Cat Gift For Yourself?
Share in the comments below.
Share With Cat Parents and Cat Lovers!
Tagged Australia, cat lover, cup, cute, Daiso, gift, idea, kawaii, kids, Melbourne, plate, product