These Kawaii Wedding Cake Cat Figurines From Japan Immediately Melt Cat Lovers' Hearts!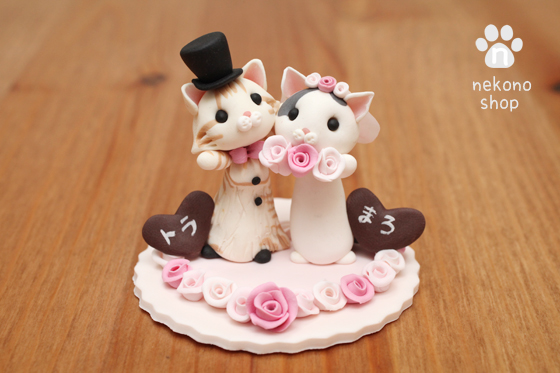 Nekono shop in Kanagawa Prefecture, Japan, makes unique and absolutely adorable wedding cat toppers and cat-themed attributes for wedding pillows that melt hearts of all cat lovers and their friends.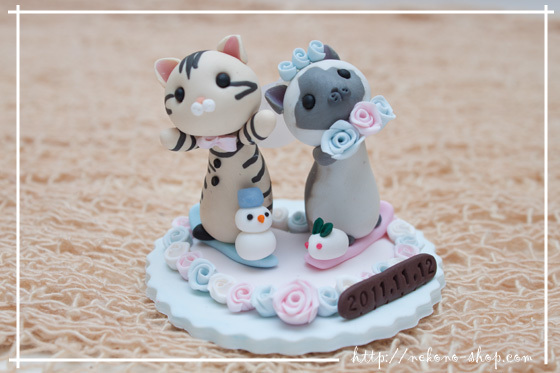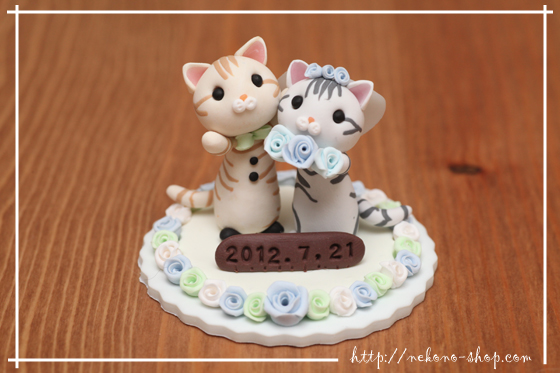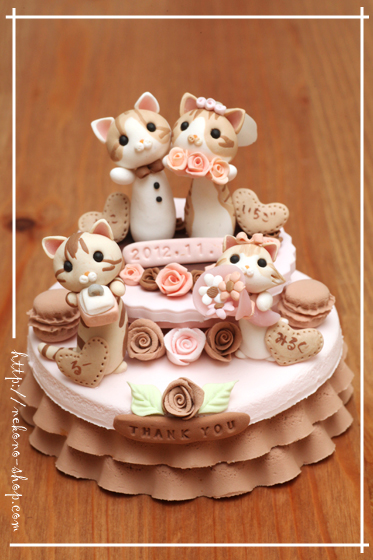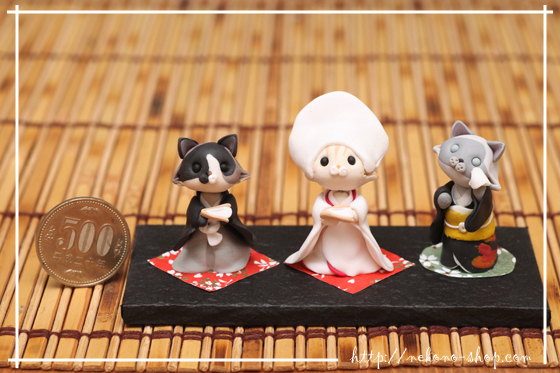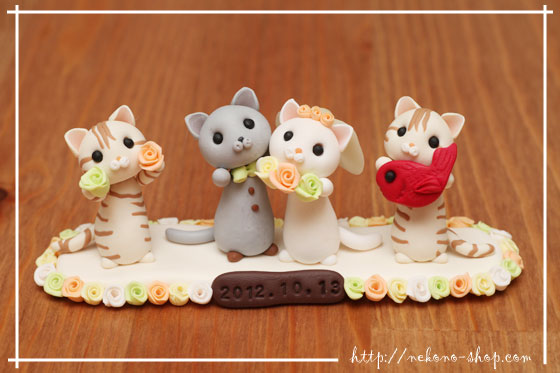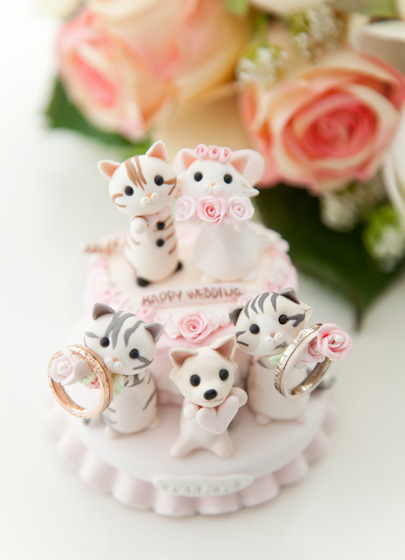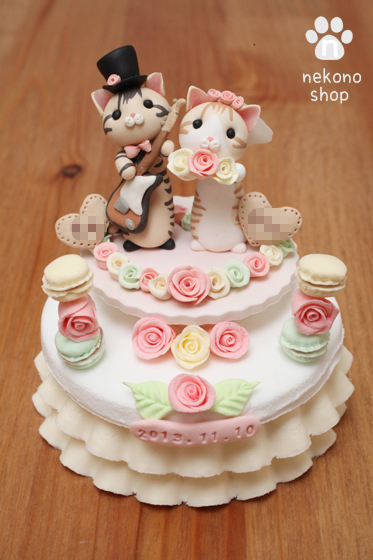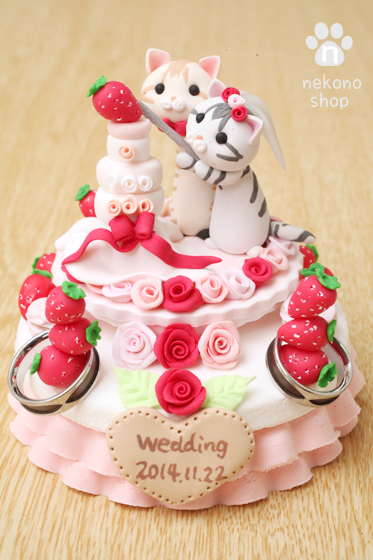 A Japanese cat loving clay artist opened her Nekono shop and started creating cat-themed toppers for wedding cakes several years ago. Since then, the cute kitty creations have been melting cat lovers' hearts. Adorable clay cats appear as wedding cake toppers, key chains, in wedding welcome boxes, and as standalone cat figurine gifts.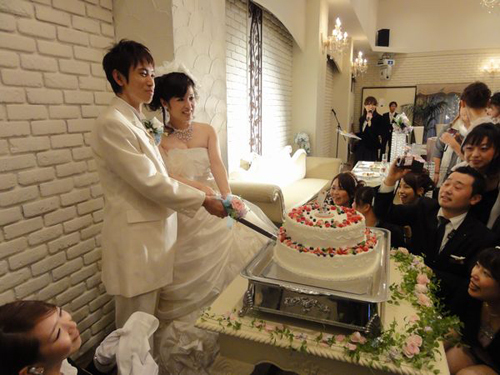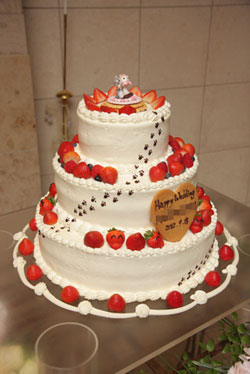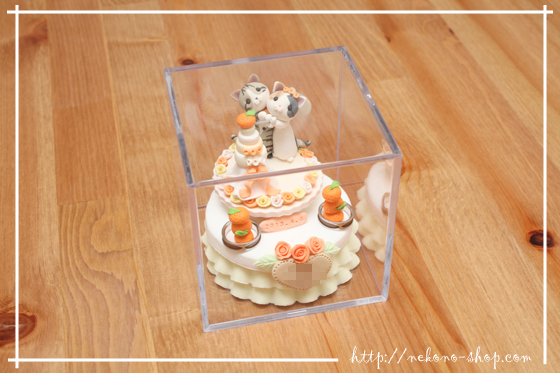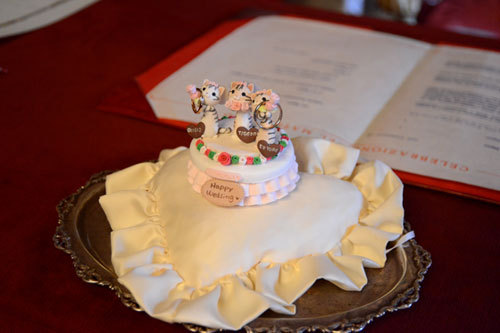 For cat lovers who don't want to separate with their kitties even on a wedding day, Nekono shop will make clay cat figurines that depict the kitties. A standard 6cm wedding cake cat topper is about $76 for one cat, with $22 for an additional kitty. A bride and a groom made as cats will cost about $100. You can add lots of cute items to the final cake – handmade rings, flowers. The final cat topper will be protected by an acrylic box until it takes its place on a cake making it one of the kind wedding gift that makes everyone meow!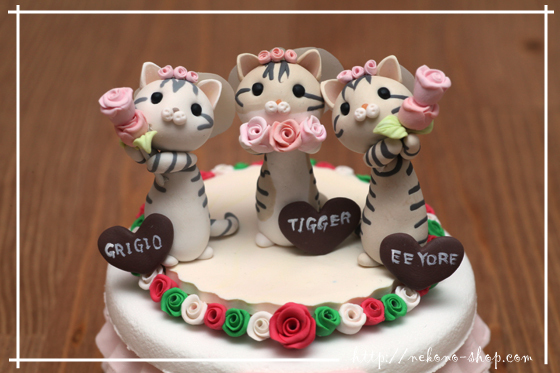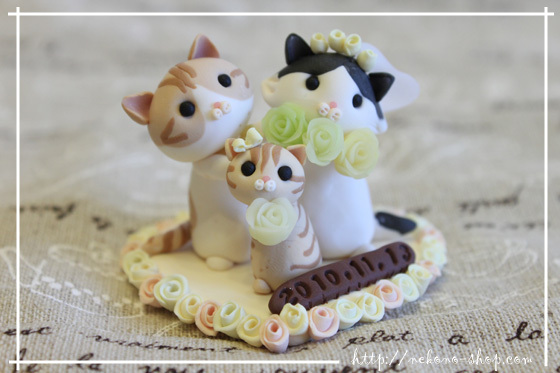 The above clay cat wedding topper features these lovely kitties: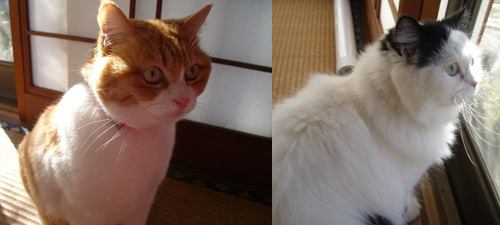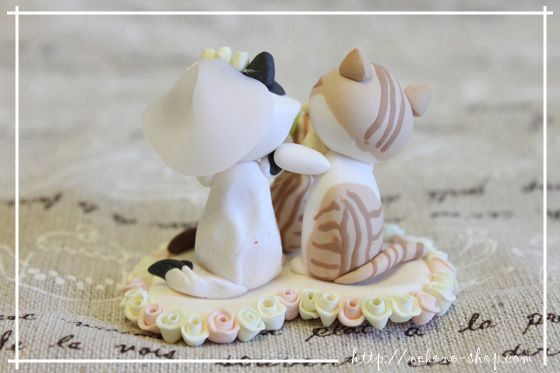 Adorable cat-themed handmade figurines is a delight to receive. Put into a special box and secured behind a glass, they make a cute welcome sign or a gift for a cat loving person, friend, or parents. Everyone who loves cats will feel warm just by looking at the adorable clay art.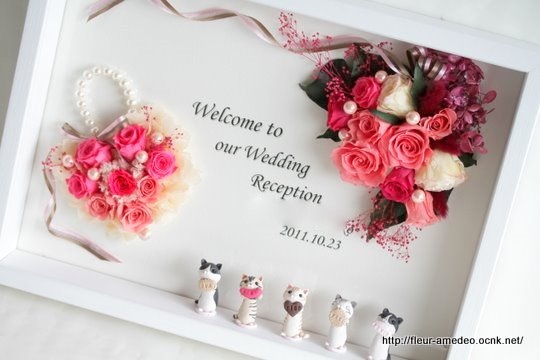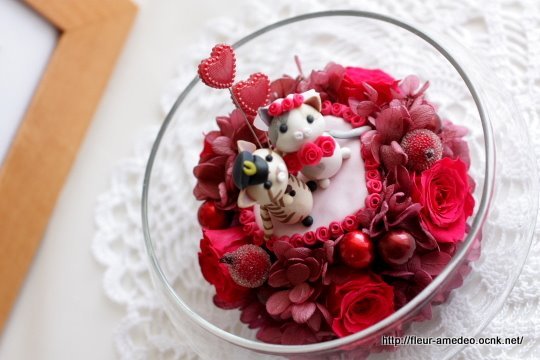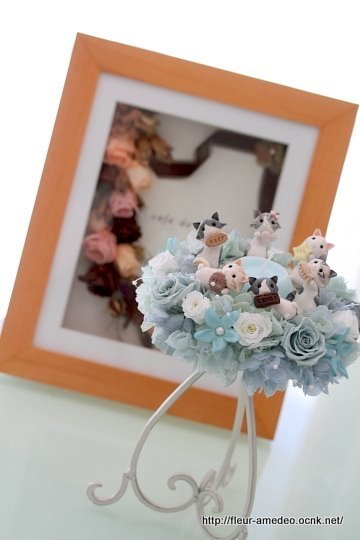 Young kitty-lovers can also enjoy adorable cat clay gifts, like this kawaii cat holding a sword, made by a talented artist.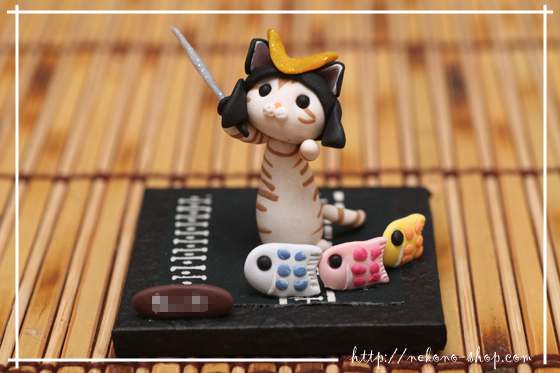 Nekono's clay cat figurines are an awesome addition to a wedding and wedding anniversary. They are pure meow! If after seeing these adorable and tender kitty creations you think of marrying again – we, cat lovers, understand you!
Would you like to have one of these cat toppers for your special day?
Tell me in the comments below.
For more kawaii cat clay art, visit Nekono shop's web site (in Japanese): http://www.nekono-shop.com
and their Facebook page (Tell you found them in Ozzi Cat Magazine!): https://www.facebook.com/nekonoshop
xox Natalie
Ms Cat, Cat Mum, Editor-in-Chief at Ozzi Cat – Australian National Cat Magazine.
Special and Special Needs Cats Ambassador.
Share With Cat Parents and Cat Lovers!
Tagged art, artist, cake, cat lover, cat-themed, clay, cute, figurines, gift, Japan, kawaii, Nekono, present, product, topper, wedding