A Cat Sold With A House For $140k. Former Owners Said They Loved The Cat.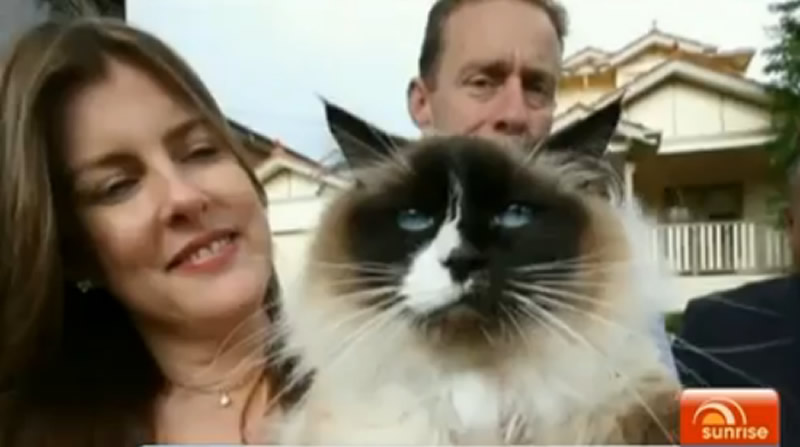 A couple in Melbourne's Glen Iris has sold their house and added a cat into the deal.
Melbourne's couple was selling a house and decided to add a cat to the sale.
The house has been sold for more than 2 million with $140k added just for a cat.
In the interview to Sunrise the couple looked very happy and said they loved their cat. "$140k – not bad for a cat!", they added.
The new owners, from the couple's words, love the cat.
The son of the former cat owners is not quite happy with selling the cat. But he is 19yo and soon is going overseas.
Video with the news: (scroll it to 4:08 minute)
Would You Sell Your Cat With A House?
Share in the comments below.
Share With Cat Parents and Cat Lovers!
Tagged news