Get Your "Cat Fix" At Café Purrfection!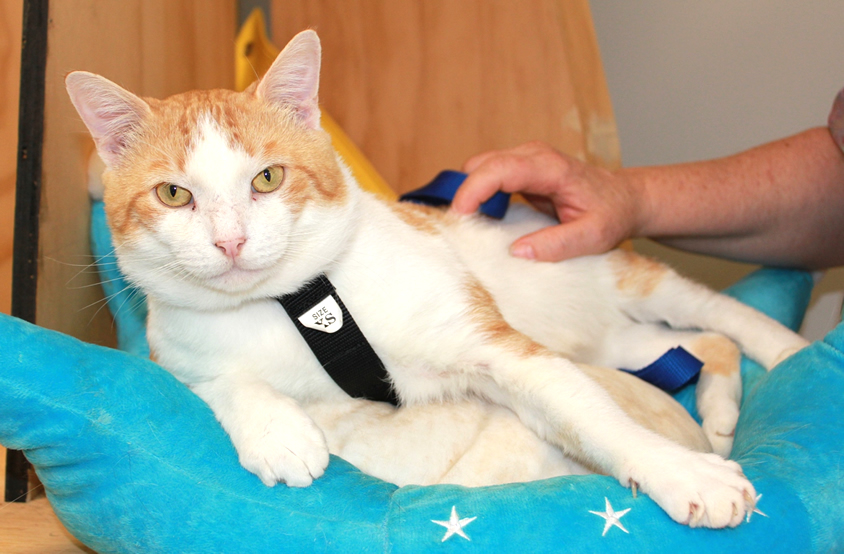 In celebration of the International Cat's 21st Birthday on March 1st, The Chatswood Cat Palace in Sydney is launching Café Purrfection, where anyone who wants it (or needs it) can enjoy the magic of "cat-fection" whilst petting and cuddling one of the six Cat Palace Gallery cats and kittens!
Once homeless, these beautiful, friendly cats are now owned by Dr Kim Kendall and enjoy the comforts of a 6-star cat spa and boudoir, spreading feline love… and hair! But who cares? Petting and playing with animals is known to provide strong therapeutic benefits.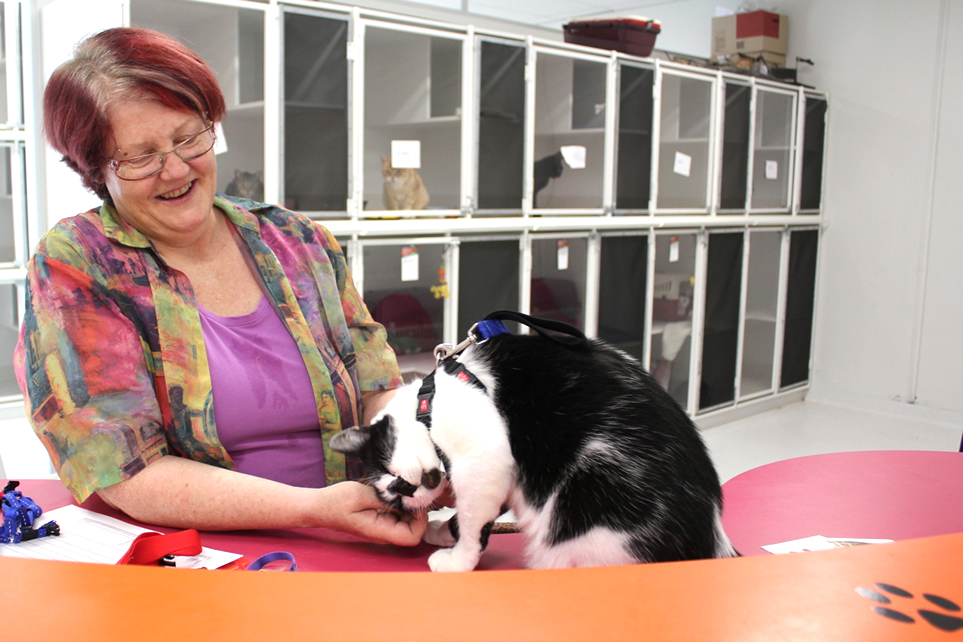 So come along and pet a cat while enjoying a free coffee – you can bring your own food. While you cuddle with your feline friend, feel free to read, chat to a friend or the cat! There is no age restriction but you must be able to sit quietly for 15 minutes. You don't even need to like cats – you'll be converted in no time!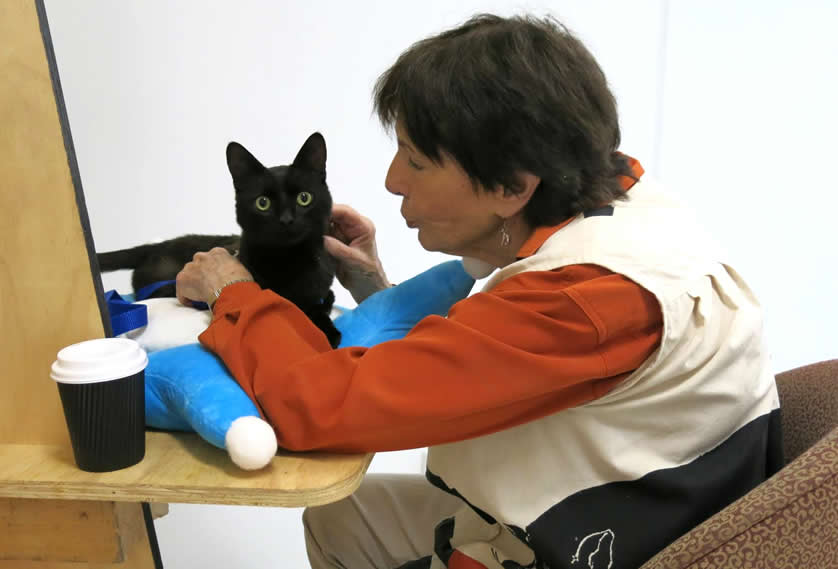 Just call 02 9417 3329 to book your friendly feline – $5 per 15 minutes. Special interest groups can book tables (three people maximum to one cat) for only $40 per cat, including treats for the cats.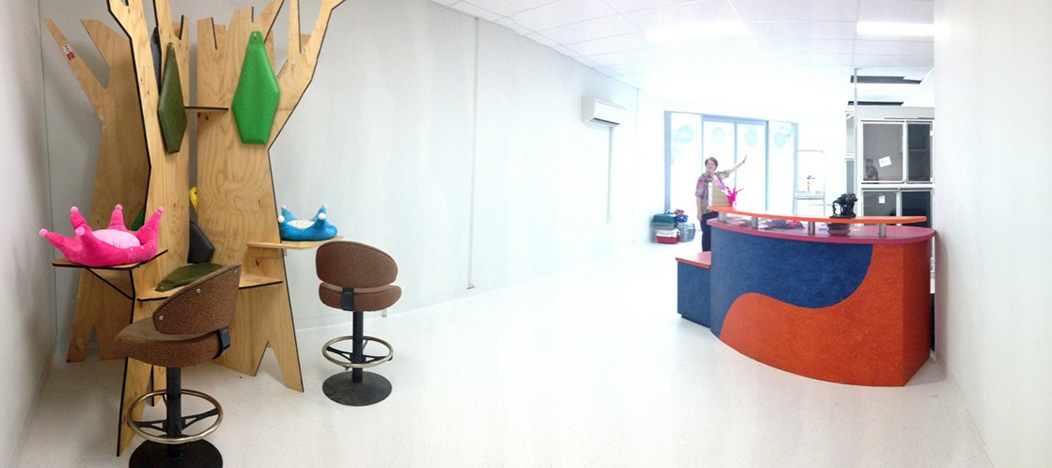 Also, be one of the first 21 people to book a grooming and spa session for your cat and purr away with a tailored Hills healthy food hamper and more worth $121.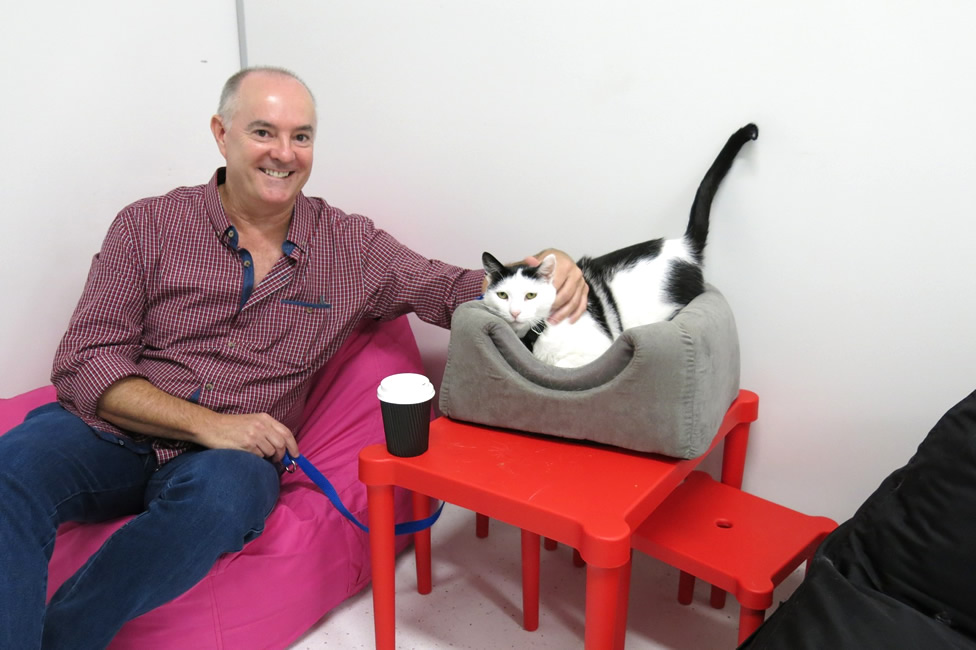 Keep your paw on www.chatswoodcatpalace.com.au for the Cafe Purrfection Cat Gallery!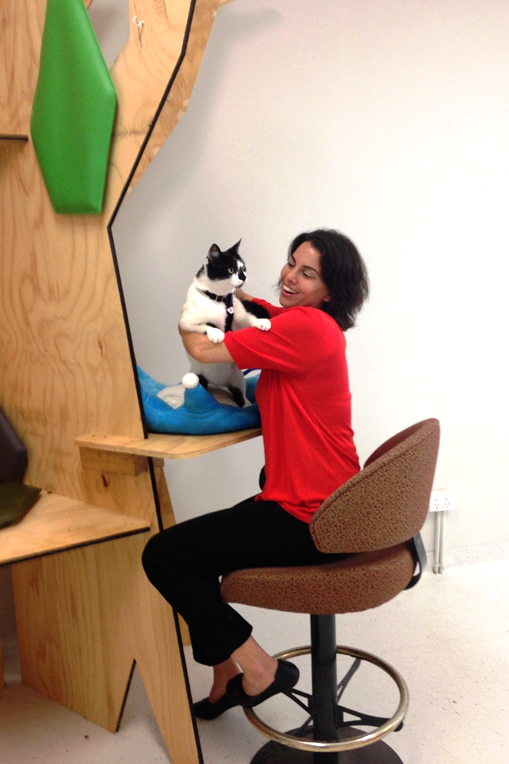 Photo by: Dr Kim Kendall, Caroline Zambrano
Share With Cat Parents and Cat Lovers!
Tagged Cafe Purrfection, Caroline Zambrano, cat cafe, cat place, Chatswood, Chatswood Cat Palace, Dr Kim Kendall, grooming, NSW, spa, Sydney