Pop Up Kitten Cafe In Sydney: Kitten Paradise For A Few Days Only?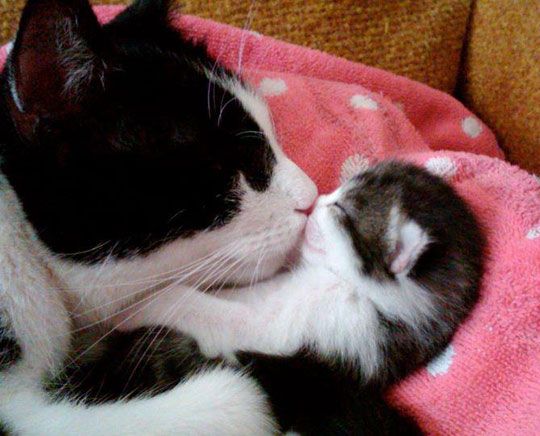 The first Pop Up Kitten Cafe opened in Sydney for only a few days and already proved that Australia's city dwellers are cat lovers.
Australia is getting closer to the day when every state in Australia will have its own cat cafe (and more than one!).
Pop Up Kitten Cafe in Sydney had to close its bookings web site due to a high demand from eager cat lovers and others who wanted a kitten therapy.
Not cats, but kittens – Maggie's Rescue and Sydney Cat Cafe (which is going to open later in 2015) teamed up to bring furry happiness to Sydney people.
The pop-up cat cafe is open only on May 14-17. 15 lucky cat lovers have a chance to spend 30 minutes with kittens selected by Maggie's Rescue. The entrance fee is only $5. For kittens safety, no children below age of 8 can enter.
Sydney Cat Cafe uses this event as a starting point before their Kickstarter crowdfunding campaign begins for raising a funding for opening the cat cafe later this year.
For more information:
Pop Up Kitten Cafe:
Opened May 14–17, 2015. 9am – 7pm (Sunday 10am – 6pm)
William St Gallery, 14 William Street, Paddington, Sydney
Sydney Cat Cafe: https://www.facebook.com/sydneycatcafe
Maggie's Rescue: https://www.facebook.com/MaggiesRescue
Have you visited a cat cafe or the Pop Up Kitten Cafe?
Use the Submit form to send us your photos and a few words for a chance to be featured!
xox Natalie
Ms Cat, Cat Mum, Editor-in-Chief at Ozzi Cat – Australian National Cat Magazine.
Special and Special Needs Cats Ambassador.
Share With Cat Parents and Cat Lovers!
Tagged Australia, cat cafe, Maggie's Rescue, Pop Up Kitten Cafe, Sydney, Sydney Cat Cafe