Adorable Friendship Between Ginger Cat And Rescued Baby Deer (Video)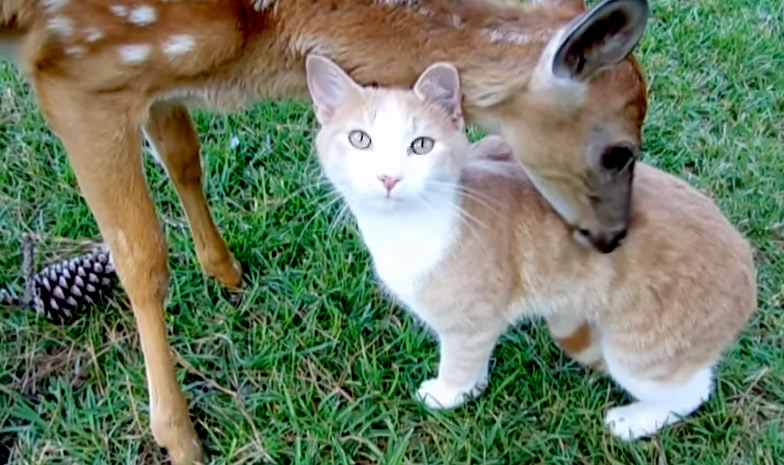 This is a must-see video for every cat lover and those who love animals. Cat and a rescued young deer show adorable appreciation of each other. Watch the video!
Friendship between cats and other animals show what is important in life. Remember our Australian friends cat Morris and horse Champy?
A rescued baby deer and an adopted cat became great friends too.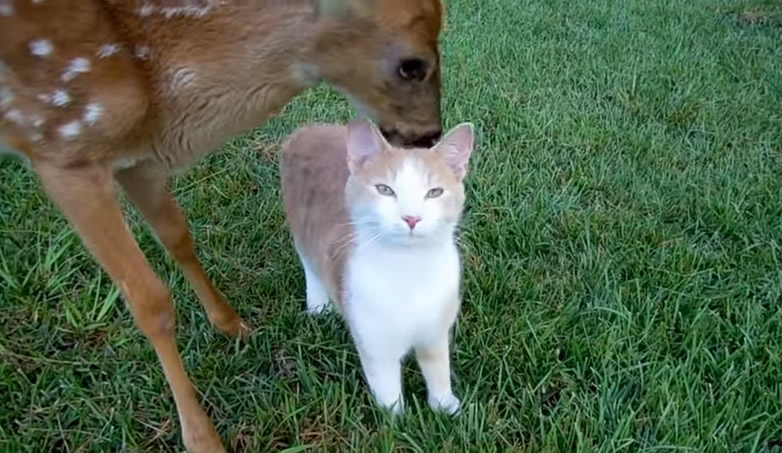 "Our Rescued Baby Deer met the neighbours' kitten and seem to like him", says The LightHouse Lady.
Watch the video of an adorable friendship between a cat and a deer – it will melt your heart! Kisses and grooming – isn't how caring souls look like?
The ginger kitten returns to his friend:
"Till next time, love!"
Share With Cat Parents and Cat Lovers!