Cat Lover Dave Hughes "Hughesy" Left The Project. Would He Leave His Cat Teddy?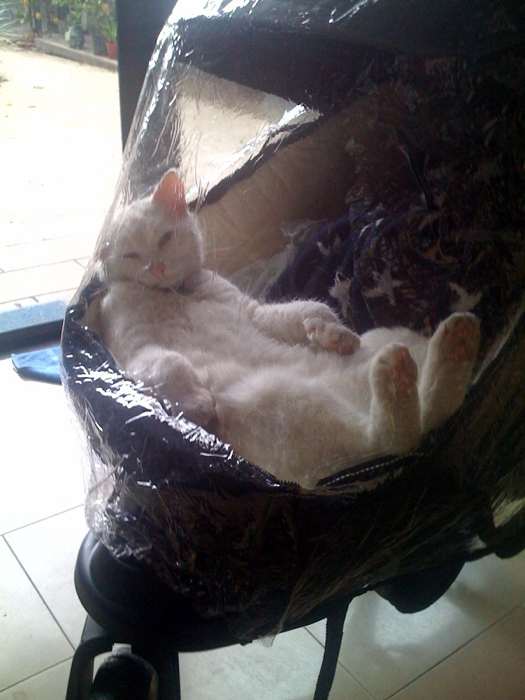 The Aussie comedian Dave Hughes "Hughesy" left The Project TV show to focus on his stand-up career.
Dave is also known for being a cat loving dad for a white cat Teddy. Here is why I think Hughesy is a cat lover and a cool cat daddy. And he would never leave his cat Teddy behind.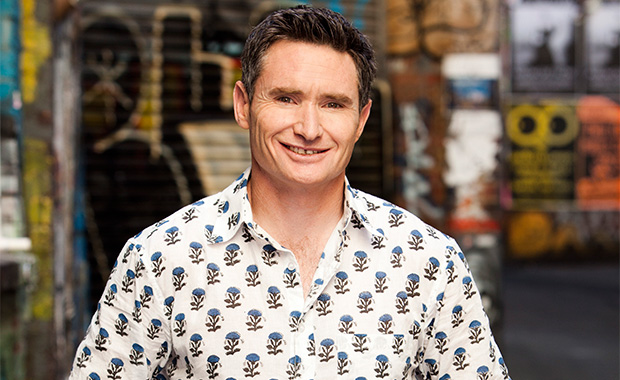 Hughesy got his cat Teddy from a pound. Even though Kate, a Dave's radio co-host, mentioned that Teddy is "not possessed of the attributes you usually associate with charming cats", Teddy loves Dave and makes him a company cuddling on his lap while Dave is relaxing on a couch.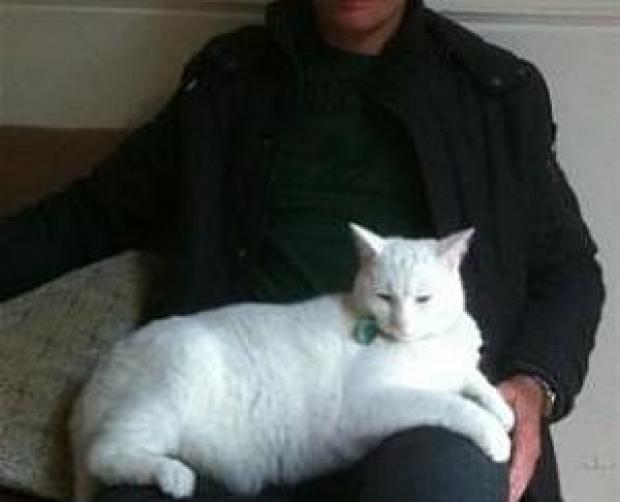 Cat Teddy is a part of Dave's heart and family.
As Hughesy shared on the NovaFM radio, one day Teddy got sick and Hughesy took him to the vet hospital. The veterinarian found a urinary blockage and the kitty was hospitalised. After the cat Teddy stayed in the hospital for about 6 days, the vet bill rocketed to about a thousand dollars.
Kate, the radio co-host, surprised by the sum Dave spent on the cat, asked Hughesy whether it was worth it. And David replied:
"It's Teddy! It's worth it!"
After the kitty go home, another problem stroke – the cat leakage. Wee just did not want to stop and Teddy had to be kept inside the house.
"Should Teddy be euthanized?" – the commentators asked Hughesy.
"NO!" was the answer.
People were calling on the radio suggesting euthanizing the cat Teddy. The cat, who has been coming to bed every night and sleeping with Dave for a few years. The cat, who has been on a lap every night.
As a true cat lover and a cat daddy, Hughesy replied that "You would not be thinking of that. I love this little bundle of joy." To which one of the callers replied "There is no such thing as a bundle of joy cat, mate, get rid of him!"
The calls to the radio show did not sound any better until one listener shared how he spent a lot of money on his cat who was hit by a car. The cat died at the end, but he did not regret a second helping his beloved cat.
"It's still worth it. A cat is part of the family." – says Dave.
Cheers to an awesome cat lover, cat dad, and a true cat man Hughesy! Teddy is a lucky cat who can be sure his human will stand by him and will not leave him behind.
Dave Hughes' cat Teddy lives with a dog Barkly. Watch the video of the cat playing with the dog (or who is playing with whom?):
Have you went through tough times with your cat?
How to reduce huge vet bills?
Are celebrity cats being loved like other cats?
Share in comments.
Share With Cat Parents and Cat Lovers!
Tagged cat daddy, cat lover, ceelbrity, comedian, Dave Hughes, dog, family, Hughesy, personality, The Project, TV, video