Cat Gift Guide: 6 Cat Mother's Day Gift Ideas For Best Cat Mums!
If you are a cat mum, or know someone who is, the best gift for her on the Mother's Day is a cat-themed gift! Nothing warms a cat mother's heart more than another chance to see, feel, and touch something kitty-themed.
Here are 6 gift ideas for the Cat Mother's Day! (Including last-minute ones.) Want to pamper yourself as a cat mum? I found some cute gifts for you to buy. Here they are: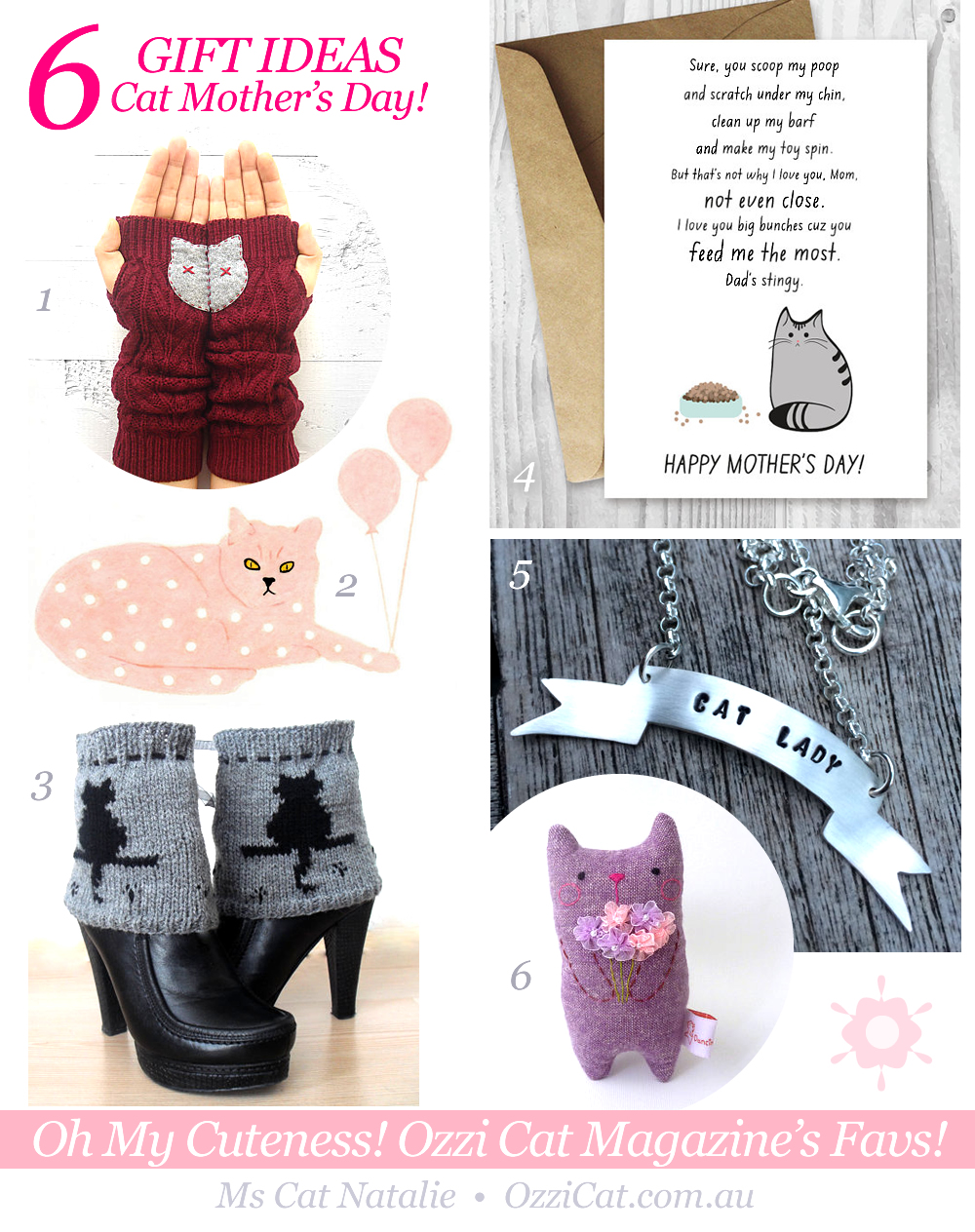 Cat Gift Guide
(Some products might be sold out quickly!)
What is your favourite? Tell me in the comments below.
Know someone we should feature next? Contact me.
Happy Cat Mother's Day!
xox Natalie
Ms Cat, Cat Mum, Editor-in-Chief at Ozzi Cat – Australian National Cat Magazine.
Special and Special Needs Cats Ambassador.
Disclaimer: The guide is prepared by Ozzi Cat based on personal preference. It contains partner links.
Share With Cat Parents and Cat Lovers!
Tagged cat lover, Cat Mother's Day, cat mum, cat shop, cute, gift, greeting card, guide, idea, Mother's Day, necklace, Ozzi Cat Cute Finds, present, product, toy, warmers