Winner Announcement: "Always Together" Silver Cat Coin From The Perth Mint
Thank you everyone who participated in our recent giveaway "Always Together" 1/2oz Silver Proof Cat Coin From The Perth Mint (RRP $63.50). Read a story behind the cats on the coin by its designer Aleysha Howarth.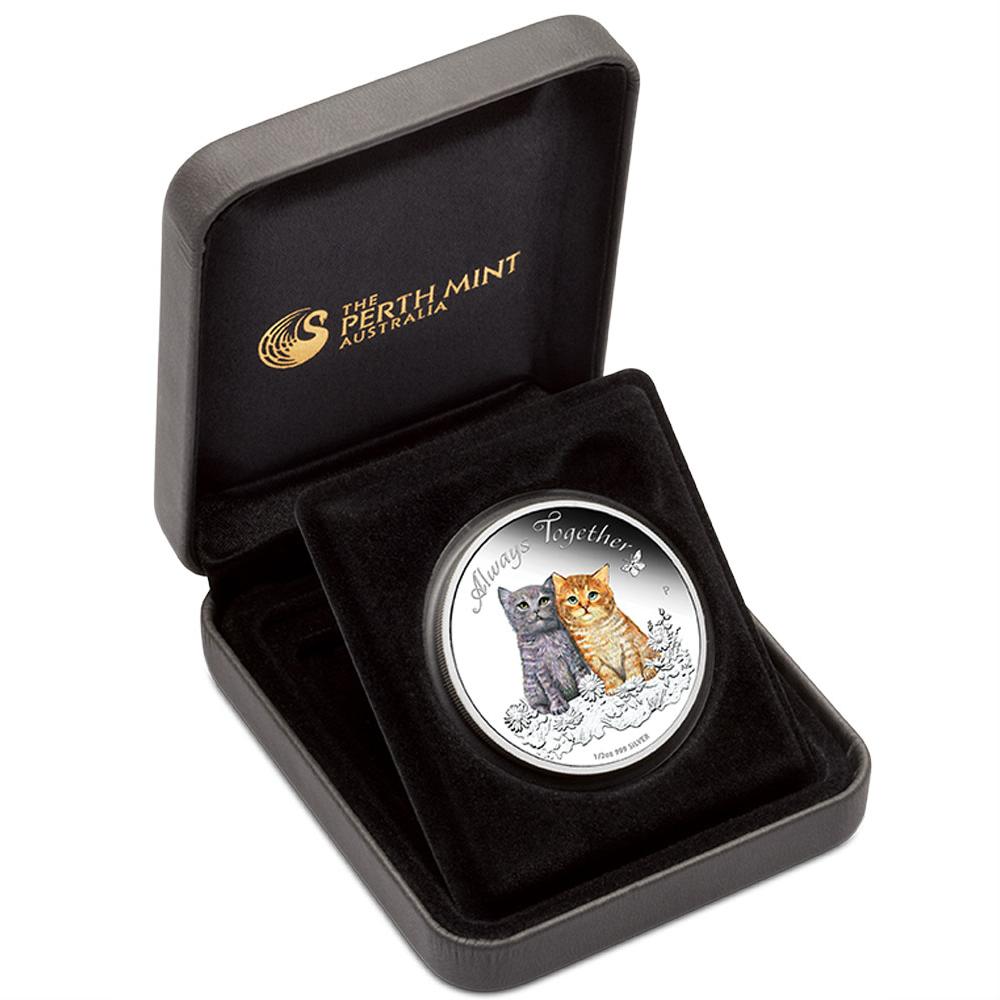 We asked participants to tell us who they would picture on the coin and why. We received amazing cat stories and adorable photos of the kitties – they all deserve to be featured on a cat coin! We used a random number generator to determine a winner. And the winner is…
Winner of Silver Cat Coin from The Perth Mint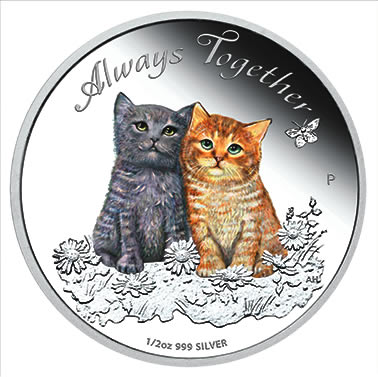 The winner of the cat coin giveaway is…
Kristy C (with 'lime' in the email address)! Kristy shares:
"If I could put any cat on a coin it would have to be our beloved adopted stray cat Jaffa. He was an amazing cat with an amazing personality. We had him for about 3 – 4years . He had FIV when we got him, but we loved him just the same. He also had a skin cancer near his nose. We had a $900 operation done, but it came back and he managed to hold on for another 12 months. RIP our special Mr Jaffa xxx"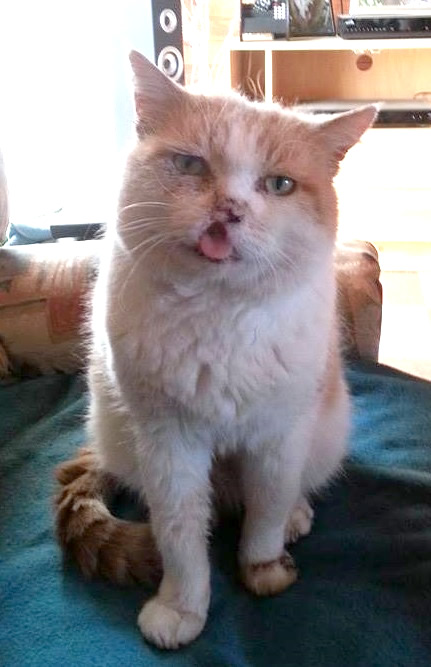 (From Natalie – I just noticed that the ginger cat on the coin and Mr Jaffa are very similar in colour! I think the coin will be a lovely memory for Kristy.)
Special Prize from Ozzi Cat Magazine
Small Cat Token: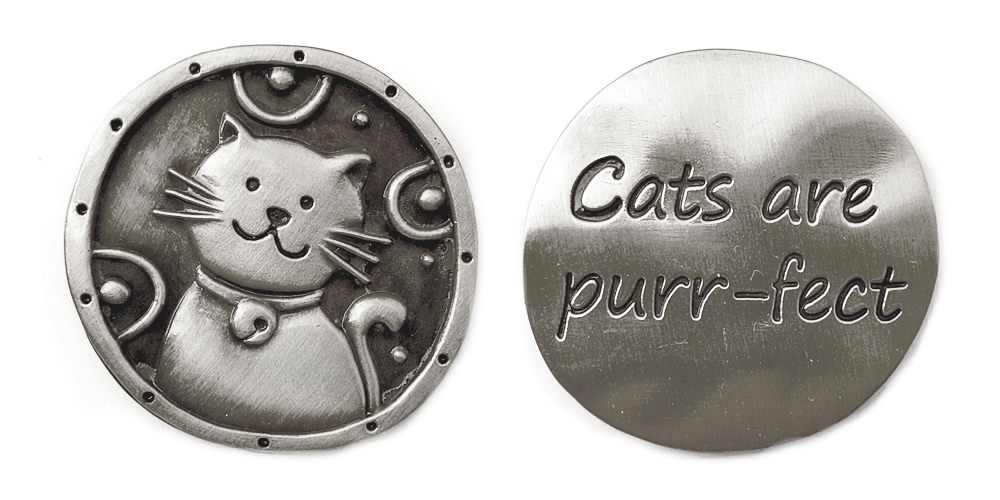 We loved all submitted stories so much that we decided to give a special prize from Ozzi Cat – a Cat Lover's token. I bought this cat token on our trip to USA as a memory of a fantastic cat people we met at a Cat Sanctuary in Hawaii, Lanai Island (if you visit them, please hug Kathy Carroll, who runs the sanctuary, and her kitties for me!). I would love this token to be a warm memory of a special kitty:
The special prize goes to…
Celeste E (with 'baba' in the email address)! Celeste shares:
"If I could put a kitty's picture on a coin it would be my kitty Pooky.
He's 16 and has hyperthyroidism and Chronic Kidney Disease but he's doing great and still loves snuggles! As you can see in the attached photo."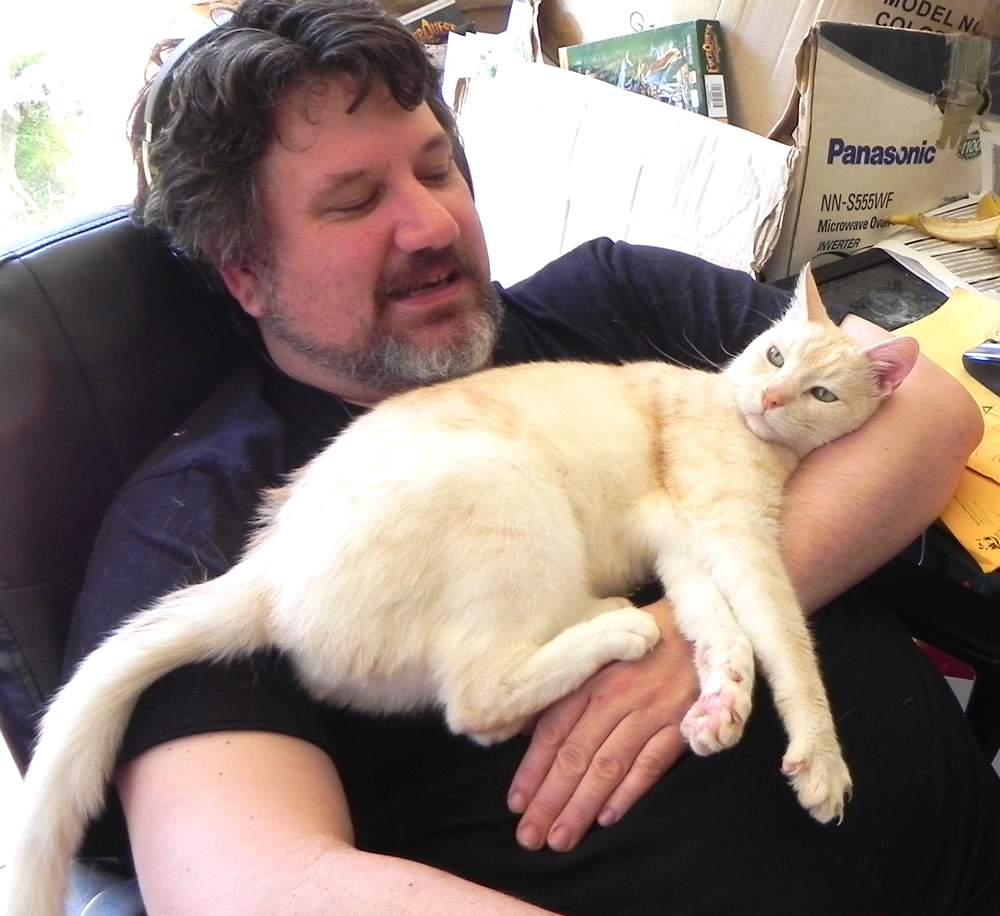 More Chances!
Special Thanks
Special thanks to The Perth Mint who sponsored this giveaway. With cat lovers on their team, I hope we will see more cat-themed coins in the future!
For more information on this and other coins, and to buy one, visit www.perthmint.com.au/AlwaysTogether or call 1300 663 991.
xox Natalie
Ms Cat, Cat Mum, Editor-in-Chief at Ozzi Cat – Australian National Cat Magazine.
Special and Special Needs Cats Ambassador.
Share With Cat Parents and Cat Lovers!
Tagged Always Together, cat lover, coin, gift, giveaway, silver, The Perth Mint, winner