6 Popular Cute Easter Cat Collars. What Collar Is Best For a Cat?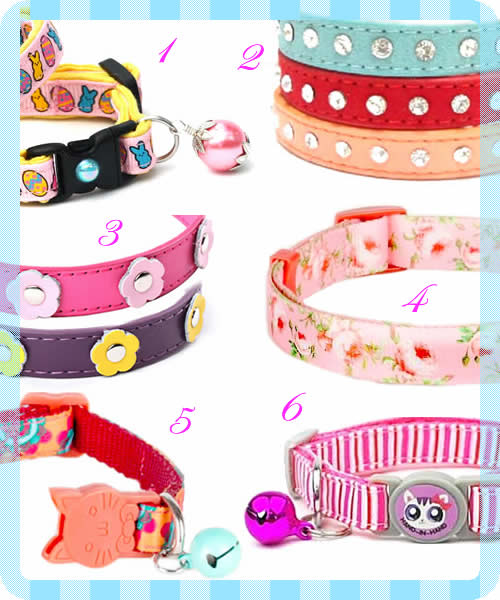 With Easter is all around, cats are not to be overlooked. A responsible cat owner knows that chocolate and lilies are dangerous for cats. So no chocolate offerings to a cat and no lilies around would be the best course of action.
Taking about cat safety and Easter, what can be cuter than an Easter cat collar? Lovely spring and warm colours will make a cat look even cuter. Here is 6 cute cat collars I found for you.
What Collar Is Best For a Cat?
Cat collars can be of various types. The best one is the one that breaks if a cat gets stuck. This collar is a breakaway cat collar. When buying one, if you have a chance, check that it is easy to pull collar apart.
Collars that stretch are fine too, but there are cases when a cat's front leg was caught in a stretchable collar.
A soft or a hard collar? Soft collars are preferable as they are more comfy.
A reflective collar or not? As you know, it is better to keep cats inside or in an outdoor enclosure or a cat proof yard. In case your cat goes outside for some reason, get a reflective collar. I would say is a must. It will make the cat more noticeable for car drivers.
6 Popular Cute Easter Cat Collars and Where To Buy Them
Click on the link below a cat collar to purchase the cat collar.
Which cat collar do you like or have purchased? Share in comments below!
Disclaimer: The above are our partner links. By purchasing through those links you don't pay anything additional, we get a small percentage that helps us to keep helping cats. Thank you!
Share With Cat Parents and Cat Lovers!