7 Ways To Decorate Your Cat Enclosure
You have decided to get an outdoor cat enclosure as your cat has been pestering you for weeks to go outdoors, but once it is up what do you put in it? This is a question we get asked a lot at Omlet HQ. Here are our top 7 decorating tips for your enclosure – but of course you can go as crazy as you like!
Get High
Cats love watching the world go by, so add some hammocks or platforms to your enclosure to give them somewhere to spy from.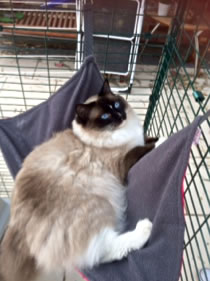 Waterproofing
Depending on how long you are planning to leave your cat outside for you really want to have some kind of waterproof house for them to go into in case it rains. This doesn't have to be expensive, you could use an old dog kennel anything as long as it is waterproof. They really don't like getting wet!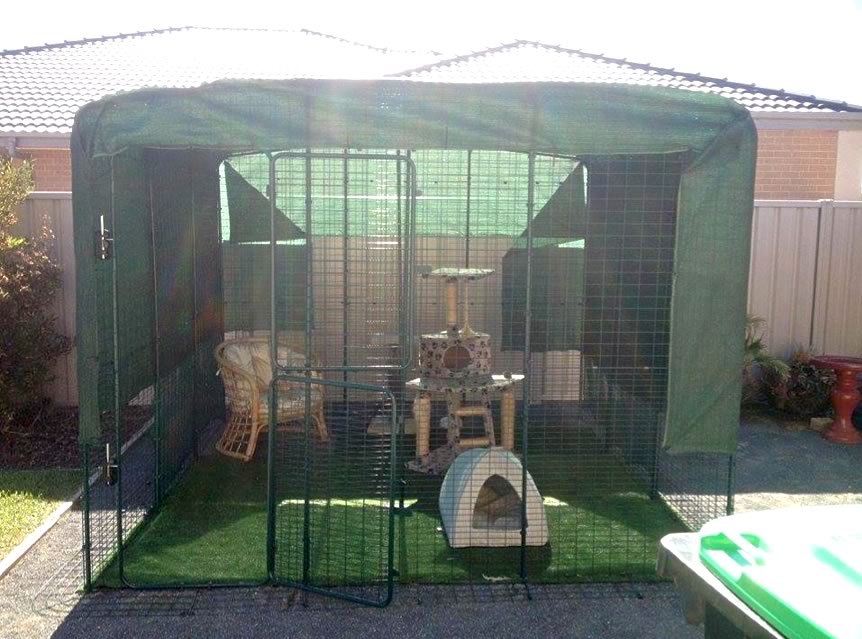 Shade
With summer around the corner shade is a must. Depending on where you are putting your enclosure depends on how much shade you need. You can buy shade covers from Omlet or use a tarp to cover the roof. On those 30+ degree days your cat will thank you for it.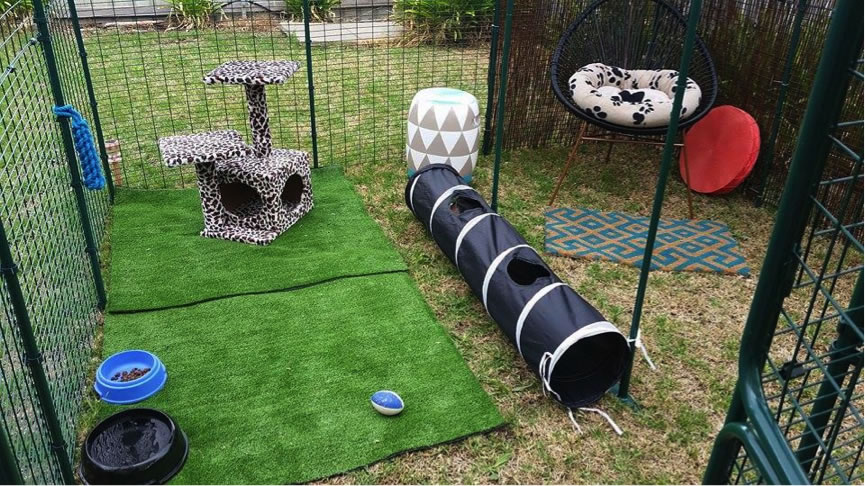 Toys
Keep your cat entertained with some toys in the enclosure. These could be tunnels, a scratching post, and things hanging for them to play with or some balls. Try a few different toys and see what your cat enjoys. Lets face it, without any toys it's like being in prison and no one wants that!
Snoozing
You may have noticed that cats LOVE to nap. Make sure you provide a few different places for them to sleep. As I mentioned before, hammocks are very popular, but you could also put an old armchair (if you don't have one, often people give them away on Gumtree), a cat bed, or even just a blanket in a box.
Being Involved
You probably want to interact with your cat while they are outside. Read the paper with the cat on your lap, play with them, or join them for a snooze. It is a good idea to put a chair for you in the enclosure so that you can go out and enjoy the fresh air along with your cat.
Plants
With the Omlet cat enclosure you can easily grow plants up the side, particularly the climbing plants. These will turn your enclosure into a feature in your garden as well as providing natural shade for your cat. You could of course also grow some catnip in the enclosure for your cat, which has the added bonus of also attracting butterflies.
Cat enclosures can be as elaborate as you like. Put up some bunting, hang things from the roof, add their food and water, and just chill out!
Click to purchase your easy-to-assemble enclosure from Omlet
(featured in the photographs).
Photos by: Happy Omlet cat enclosure customers / Supplied
Disclaimer: This post is sponsored by Omlet Australia
Share With Cat Parents and Cat Lovers!
Tagged catnip, decoration, enclosure, Omlet, outdoors, plants, toys