Should Cats Be Kept Inside?
For an individual who enjoys the companionship of a cat there are many decisions that need to be made to ensure that the relationship between the pet and its owner remains pleasurable. Some of those decisions include a commitment to maintain the health of the pet through vaccinations, regular trips to the veterinarian and maintaining a safe home environment.
Another important consideration is to control the animal population. To address this, responsible pet owners should consider the spaying or neutering of the pet.
One other significant decision to make when embracing the companionship of a cat is whether your particular cat will stay inside your home all of the time or whether your pet will be allowed to roam free outside. Therefore, a few conversational points maybe in order regarding two options available and other considerations for the cat owner. Those three points, in mulling over the question as to whether cats should be kept inside, are the pros and cons of keeping your pet inside, considerations of allowing your companion to roam free outside and cat musings.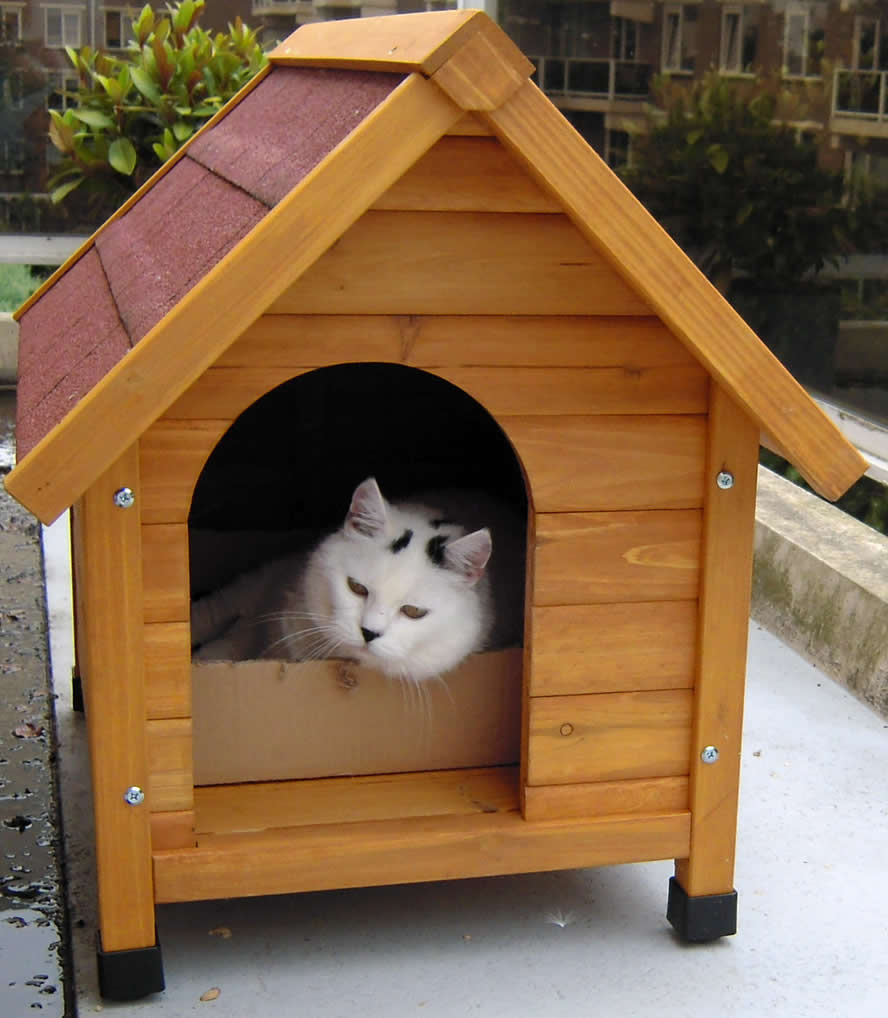 Inside Cat
The primary advantage of keeping the cat indoors is a decision often taken by the owner to ensure the safety of the pet. By keeping the cat homebound, he/she will be protected from other animals, hazards and people.
The disadvantages of this option often take its toll on the cat and owner through a demonstration of various negative behaviors. Some of those behaviors that are demonstrated are anxiousness of the feline, oversensitivity of the pet to new experiences, obesity through lack of exercise and damage to the house to name a few. And, of course, a stressed cat makes for a stressed household.
Outside Cat
The advantages associated with allowing the pet to enjoy the outdoors are many. Some of those advantages include an increase in social skills, exercise and decidely less stress experienced by the cat. A side benefit is the control of unwanted rodents (yes, your loving pet will exercise their natural instincts).
The disadvantages are the dangers lurking about. Some of those dangers include other aggressive animals, tree limbs waiting for curious cats, motorists, parasites, exposure to diseases, poisoning, pet dogs etc.
Cat Musings
Remember, not everyone in your neighborhood loves cats. There are those few individuals who view cats as a nusance. Consequently they may be capable of setting traps or harming your beloved companion on purpose.
Perhaps, it is best when answering the question as to whether cats should be kept inside to follow a hybrid strategy of having an indoor /outdoor cat. That strategy could include allowing your cat to roam outdoors during the daytime when it seems much safer and keeping your cat in at night when dangers abound.
Share With Cat Parents and Cat Lovers!
Tagged advice, house, indoor, inside, musings, outdoors, outside