Cute Product: Cat Lamp That Will Warm Every Cat Lover's Bedroom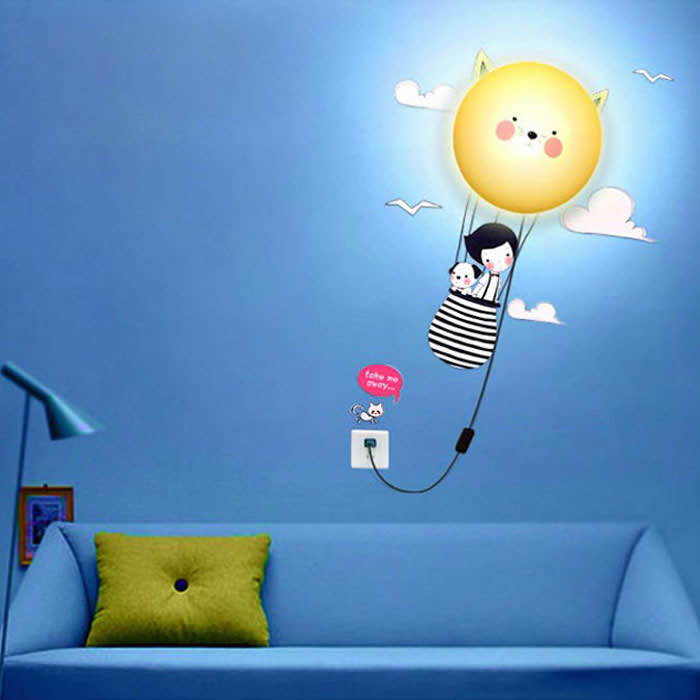 I am totally in love with this cute cat wall lamp! It looks fantastic in a picture, I would love to get one and put it in my bedroom. I reckon this lovely decoration will look awesome in a cat lover's bedroom, kids' bedroom, or even living room. May be in a kitchen too? What do you think?
It would be nice to switch it on and curl up with cats, with a hot cup of tea or coffee during winter months and listening to birds evening twitting during summer. I'm sure it will bring a nice warm feeling to every member of a cat loving family!
Looking at the instruction, this cute cat lamp should be easy to mount on a wall. Stickers make it easy to decorate the wall around the lamp. (The decorations look like a safe wall decals that are easy to remove and they don't leave any spots on a wall!) I love how the electricity cable organically connects with the light kitty "balloon"! So cute!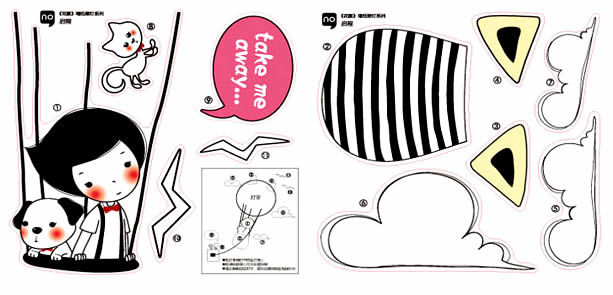 It will look nice on a wall of any colour as you switch lights at night, when everything is dark, a wall will be highlighted with a warm light.
Where to Order Cute Cat Wall Lamp?
Here is where you can get this cute cat decoration for your or kids' bedroom – click on the picture or the Order link below: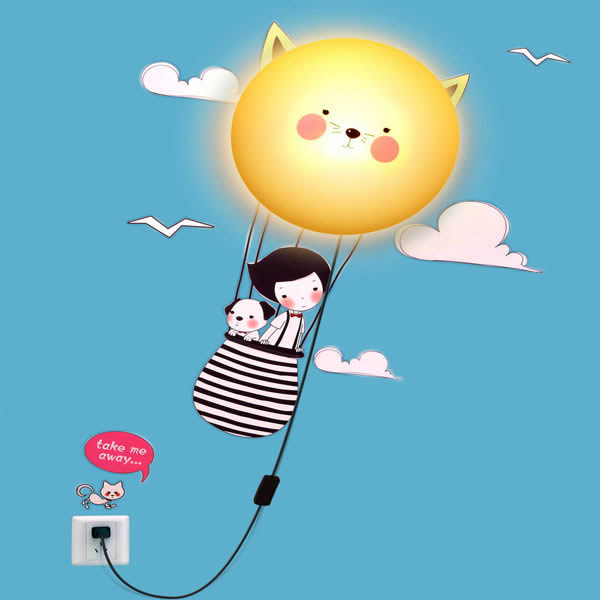 Click here to order a cute cat lamp »
And this cutie is for our dog loving friends! (To order and more details – click the picture or the link below) :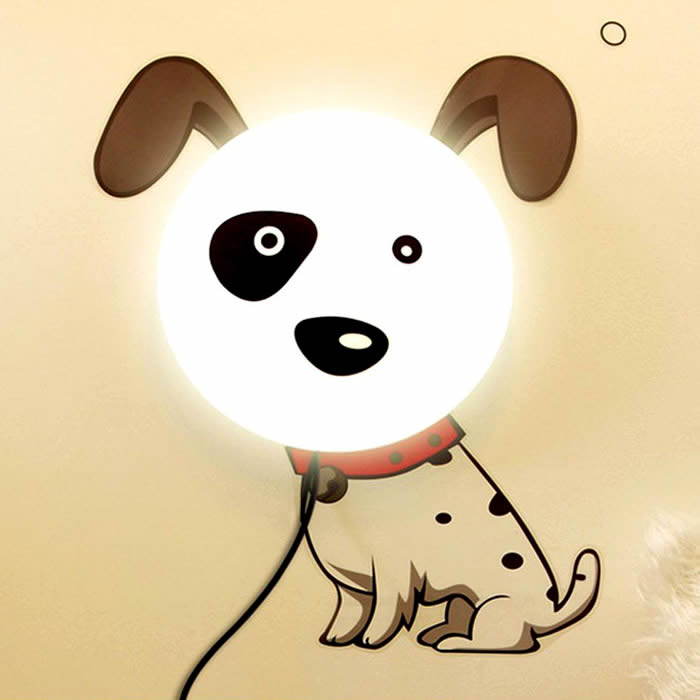 Click here to order a cute dog lamp »
If you get one of these cute lamps, please send us a photo (or attach in comments) of how this lovely cat wall lamp looks in your room!
Disclaimer: These products are our partner's links. I hope you like our cat product find! I encourage you to order through those links as we will get a few pennies for that (you don't pay anything additional). We will add part of that to our usual donation to cat rescues. Thank you for your support!
Share With Cat Parents and Cat Lovers!
Tagged bedroom, cute, decal, decoration, dog, family, house, kids, lamp, living room, product, sticker, wall