Giveaway: Win "Always Together" 1/2oz Silver Proof Cat Coin From The Perth Mint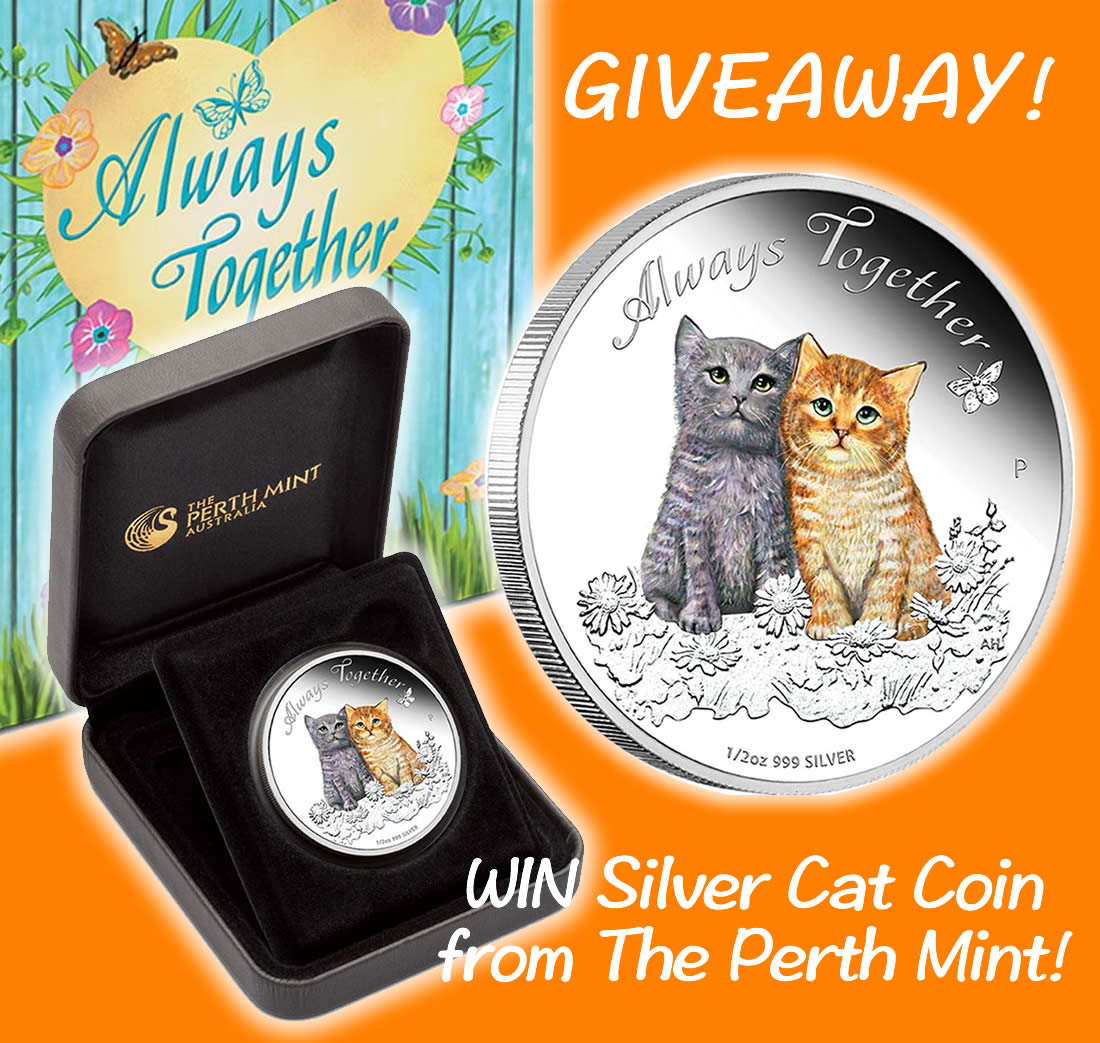 An amazing gift for a cat lover – win "Always Together" silver proof coin from The Perth Mint (RRP $63.50). Read about what makes this coin special and enter the giveaway:
UPDATE: The Winner of this giveaway is…
About Silver Cat Coin "Always Together"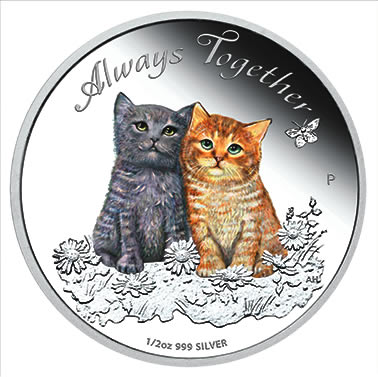 Cats make wonderfully loyal and loving companions, both for their owners and for one another. This beautiful limited edition collector coin exudes feline love and affection.
The Perth Mint and Ozzi Cat magazine are giving one lucky reader the chance to win an "Always Together" coin. (Want to double your chances? We will run the same giveaway in the next, Winter magazine issue #12! Subscribe now to participate in that giveaway too!)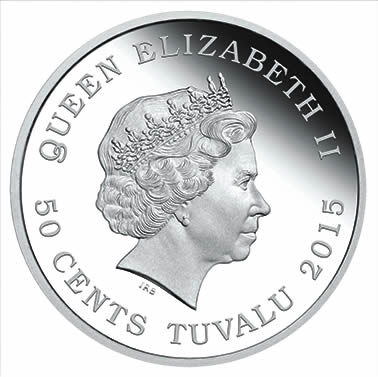 Struck by the historic Perth Mint from 1/2oz of 99.9% pure silver, the "Always Together" coin would make a joyous keepsake for every cat lover! The coin comes in a stylish presentation case in an adorable box. The Certificate of Authenticity shows the coin's limited edition number.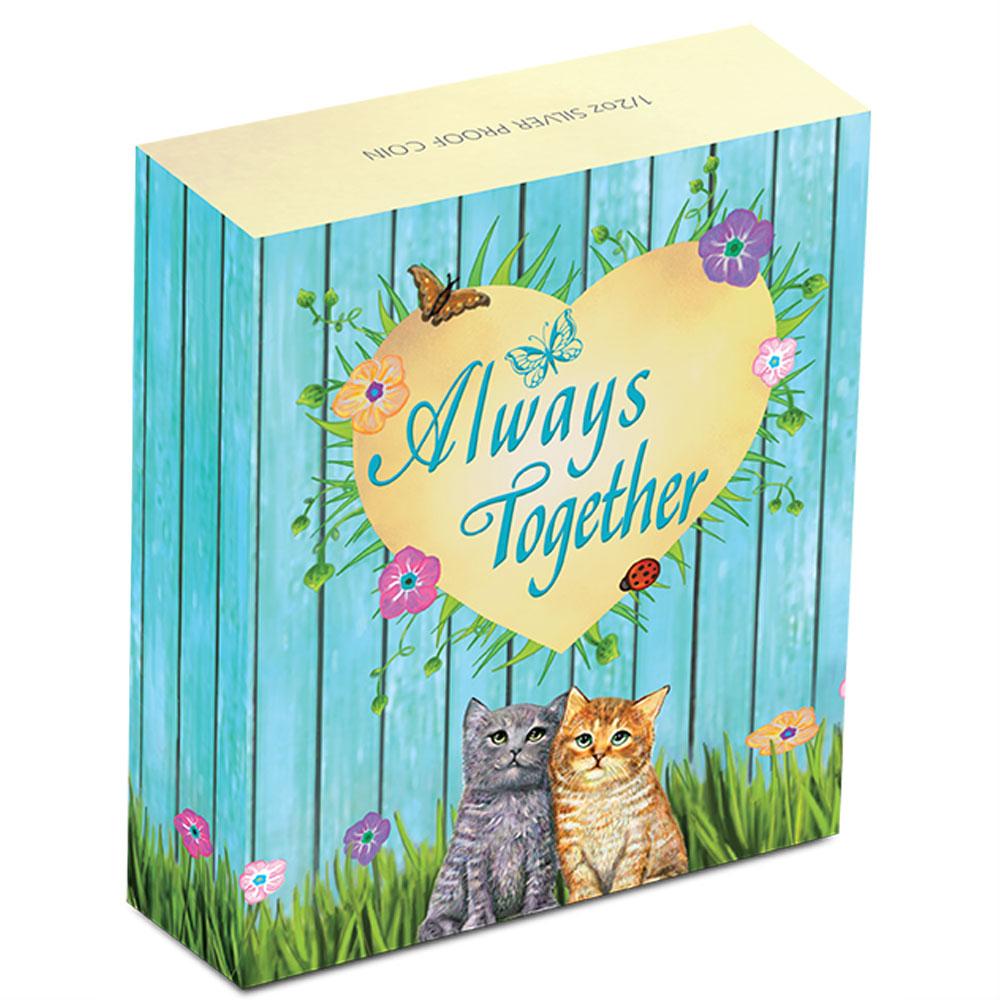 The feature design on this unique collectable depicts two gorgeous kittens in an endearing pose. Aleysha Howarth, the designer, got an inspiration from her own beloved cats. The artwork depicts her ginger kitty Jaffy and Murky, a grey British shorthair.
How To Win "Always Together" Coin From The Perth Mint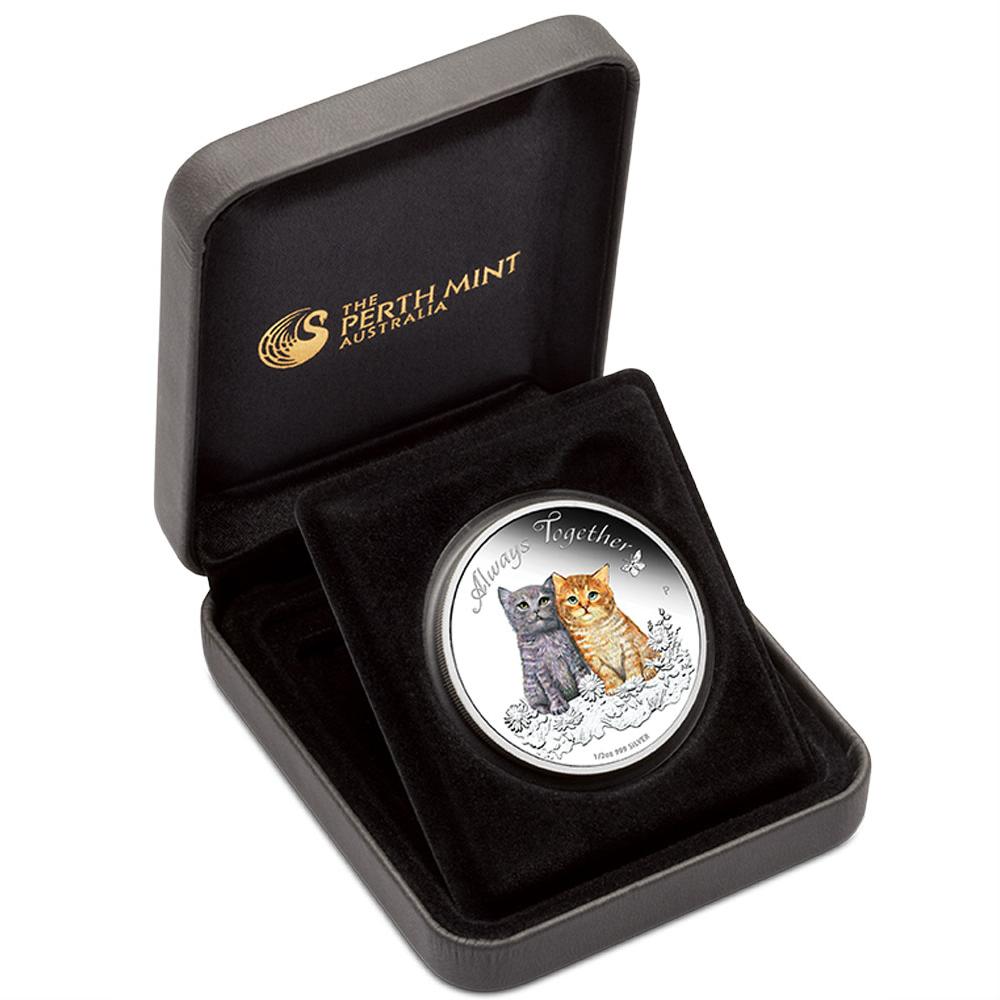 For your chance to win this stunning coin, send an email to "Cat(at)OzziCat.com.au" (replace '(at)' with '@') with a subject line "Win Always Together" and tell us what kitty you would picture on a coin if you had a chance (you can attach a photo, if you wish).
The winner, randomly selected, will be announced on Monday, May 11, 2015. The winner will be contacted by e-mail. We will ask the winner for an Australian postal address to send the coin to. The winner must respond within 5 calendar days, otherwise another winner will be selected.
Hurry to send an e-mail!
Good luck!
Share With Cat Parents and Cat Lovers!
Tagged Always Together, cat lover, coin, gift, giveaway, silver, The Perth Mint, win