Australia Post Released Cats Stamp Collection. Hurry, Some Stamps Are Already Out Of Stock!
On May 5, 2015, Australia Post made cats stamps available to everyone. Cat lovers from Australia and overseas showed such a huge interest in stamps with cats that some stamp collections quickly went out of stock! Here are cute cat stamp designs: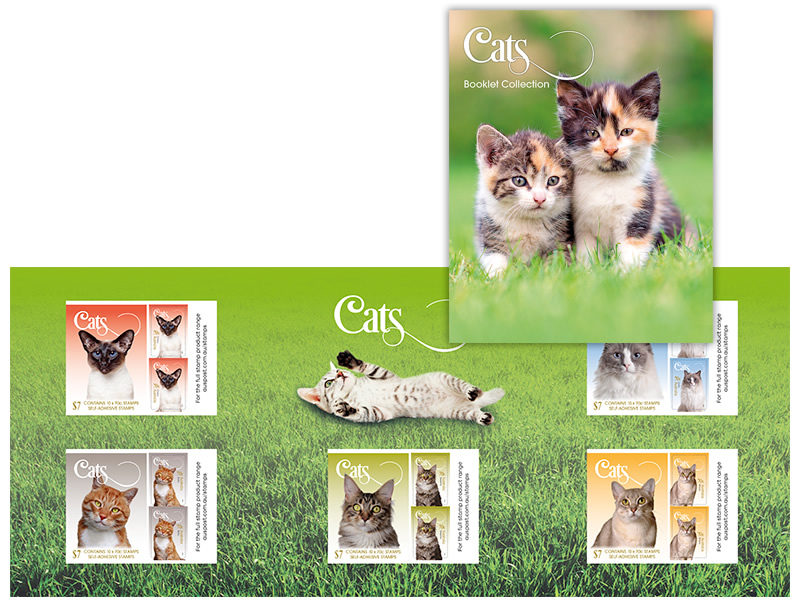 Australia Post's cats stamp issue showcases a domestic shorthair ginger ninja Bubu and four cat breeds: Siamese cat Charo, Maine Coon cat Sweetie, Ragdoll cat Cato, and Australian Mist cat Briony.
I asked Australia Post to share more about the kitties selected for the stamps. I will update you once I have more details. UPDATE: I'm super excited as we can now share the kitty stories with you! Read them here: Who Are Cats On Australia Post's Cat Stamps? Read Their Stories And Interesting Cat Facts

Sydney pet photographer Melanie Whitten from "Animal Eyes Photography" captured these lovely cats. Melanie takes unique pictures of cats. She also helped the Pound Cats rescue to showcase cats available for adoption in the most beautiful light!
Jonathan Chong designed stamps and stamp booklets.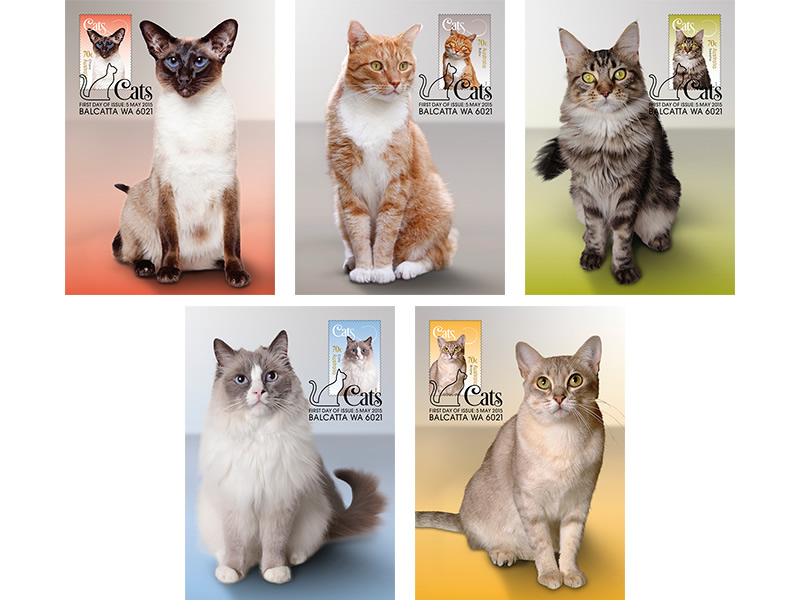 According to Australia Post's web site, the stamps withdrawal date is November 30, 2015, the cat stamps collection – June 2, 2015. Some stamps are already out of stock, so you'd better hurry to get yours now!
Cat stamps are available as a stamp sheet, self-adhesive in a roll, a chequebook, and a stamp booklet. Cat lovers and cat stamp collectors will absolutely enjoy these beautiful stamps.
Ozzi Cat Magazine subscribers (paper copy) will receive two cat stamps on the envelope that will arrive to them with the Winter issue #12!
(Subscribe to the magazine before the Winter issue #12 is out of the printers in June!)
To buy these cat stamps, visit Australia Post's shop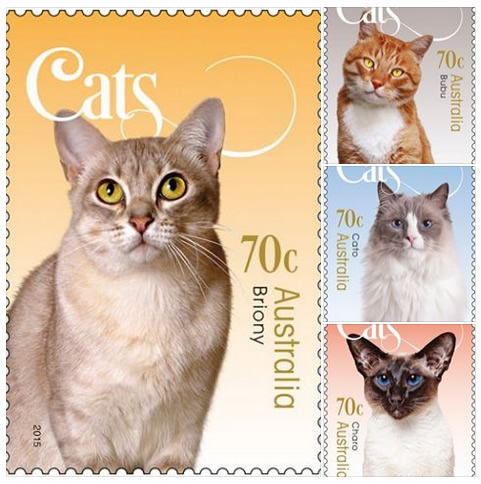 Would you prefer to send or receive a letter with cat stamps on it?
Found something interesting worth sharing with cat lovers? Use the Submit form to send us photos and a few words for a chance to be featured as our Today's Ozzi Cat Correspondent!
xox Natalie
Ms Cat, Cat Mum, Editor-in-Chief at Ozzi Cat – Australian National Cat Magazine.
Special and Special Needs Cats Ambassador.
Share With Cat Parents and Cat Lovers!
Tagged Animal Eyes Photography, Australia Post, cats, collection, Melanie Whitten, memory, popular, product, stamp