4 Cute Cat Jewellery for a Cat Lover Lady – Cat Necklace and Cat Lady Ring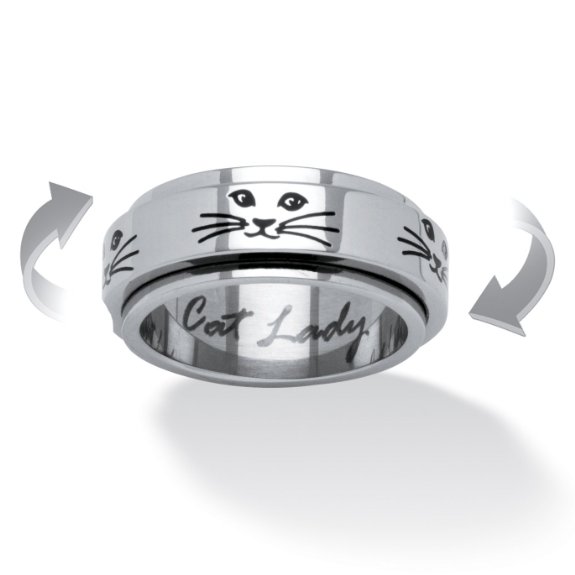 One of perfect gifts for a Cat Lover Lady is cat themed jewellery. Look at these gorgeous cat necklaces and a "Cat Lady" ring (it spins!). A cat lover lady can wear one of these on a special occasion or even daily.
4 beautiful cat themed jewellery for a cat lover lady to choose from. Which one would be the best gift for a cat lady?
1. PalmBeach Jewellery Cat Lady Spinner Ring
2. Cat & Fish Pendant Necklace
3. Reversible Pendant Necklace with Cat: "In A Purrfect World Every Cat Would Have A Home and Every Home Would Have A Cat"
4. Rose Gold Diamond Cat Pendant Necklace
Where to get this awesome cat themed jewellery? Here:
Which cat necklace do you like more? What about a cat ring? Do you have anything cat themed for yourself? Share in comments (you can attach a picture if you have one).
Disclaimer: Those are affiliate links. If you order using the links, it will not cost you anything additional, but will give us a small percentage part of which we will add to a donation we make from our Aussie cat magazine. Thank you.
Share With Cat Parents and Cat Lovers!
Tagged cat lady, cute, for cat lover, gift, jewellery, necklace, pendant, present, product, ring