Catify Your Home: CATable – Cat-Friendly Furniture. Will It Help Cat Owners?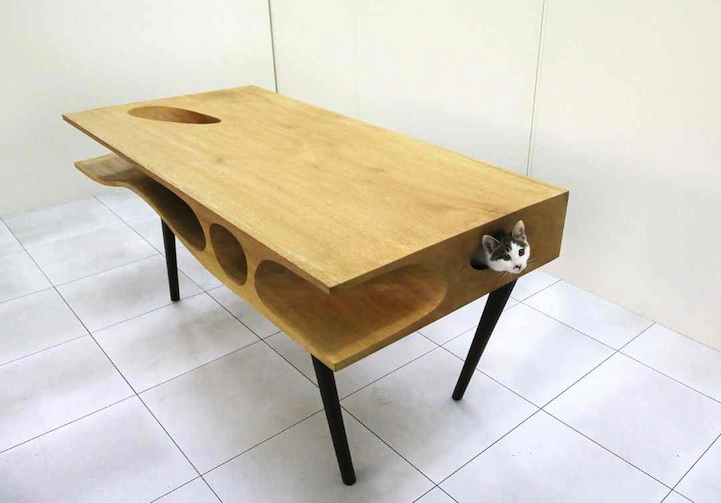 If you have a cat and a computer, and you try to work, you know how it usually ends up. The cat sits or lays between you and the monitor, occupying the keyboard, the mouse and your time. How to move a cat that interrupts your work? I don't know how You do that, for me it is always a challenge as I love my cats and I want to spend as much time with them as I can. So if I need to move a cat from my desk, I feel guilty. Good news – one guy heard the cat owners' prayers and invented a cat-friendly furniture! A cat-friendly table. Here is how it looks.
Ruan Hao, a creative Chinese architect and designer, invented a CATable for the architecture firm LYCS (Hong Kong) – a cat-friendly furniture that allows cat owners and their attention-seeking cats to spend time together and to get work done. The table surface is like any other table. The secret is what's inside it.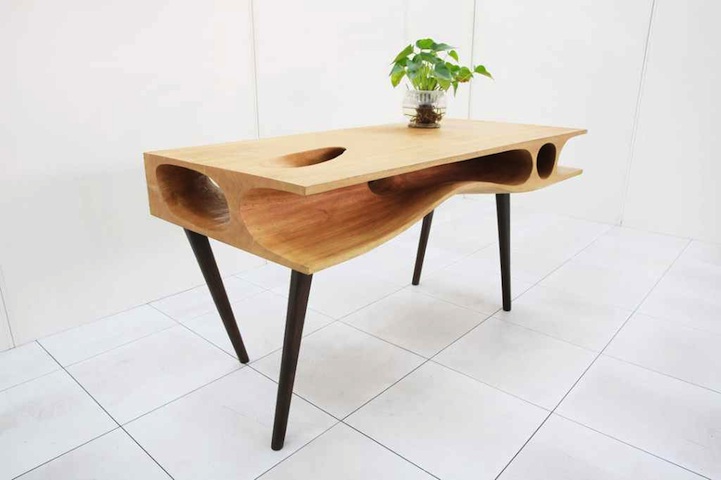 Somebody calls it a "paradise for cats". Inside there is a maze of tunnels connected to each other. The size of a tunnel is fine for a cat (although the production company might need to accommodate custom sizes for larger cats!). Smooth wooden tunnels allow a cat to explore, crawl through, or sleep inside the table.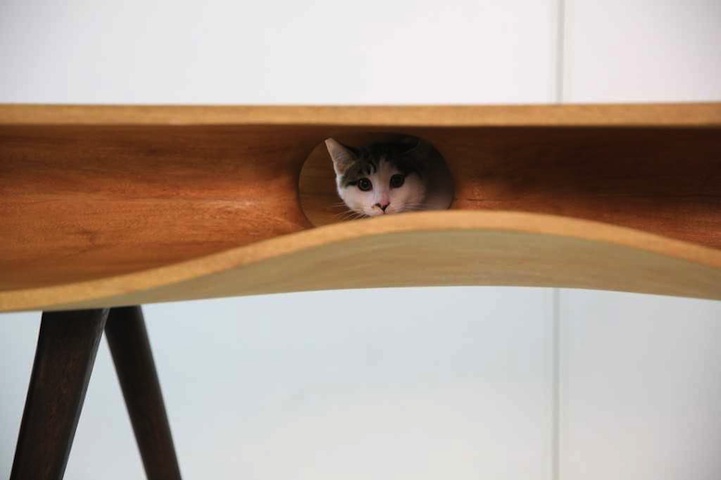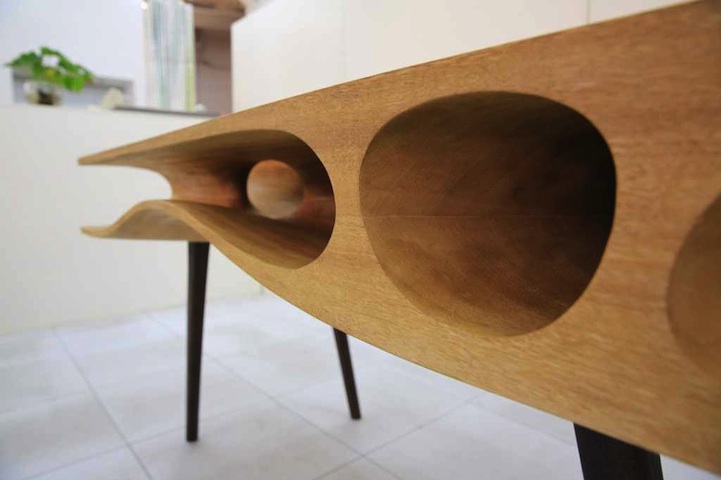 According to the architect, the cat-friendly furniture design was based on two principles:
1. Putting away the cat from your lap top was like a sentimental ritual of temporary farewell.
2. A proper sized hole could be so irresistible to cats. Their curiosity would be greatly satisfied through repetitively exploring the unknown path behind the hole.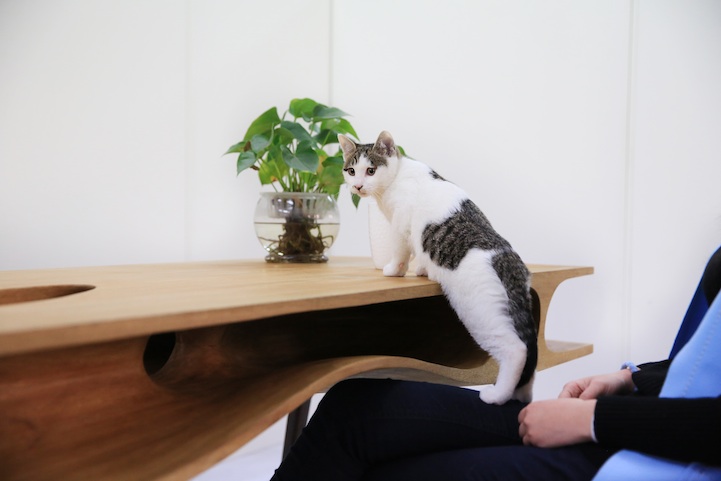 The cat table is exhibited in the University of Milan during Milan Design Week and follows the current worldwide trend of catifying your home – making it cat-friendly. (Remember a cat crib, the space saving hammock for cats? It's another example of that.)
What do you think of this cat-friendly table? Could it work for you and your cat?
Share With Cat Parents and Cat Lovers!
Tagged architect, CATable, catify, Chinese, design, desk, furniture, LYCS, product, Ruan Hao, table, tunnel